This classic Key Lime Pie recipe is a refreshing summertime treat that comes together incredibly easily with a graham  cracker crust, a simultaneously sweet and tart key lime filling, and a fluffy, homemade whipped cream topping.  A simple, refreshing classic dessert.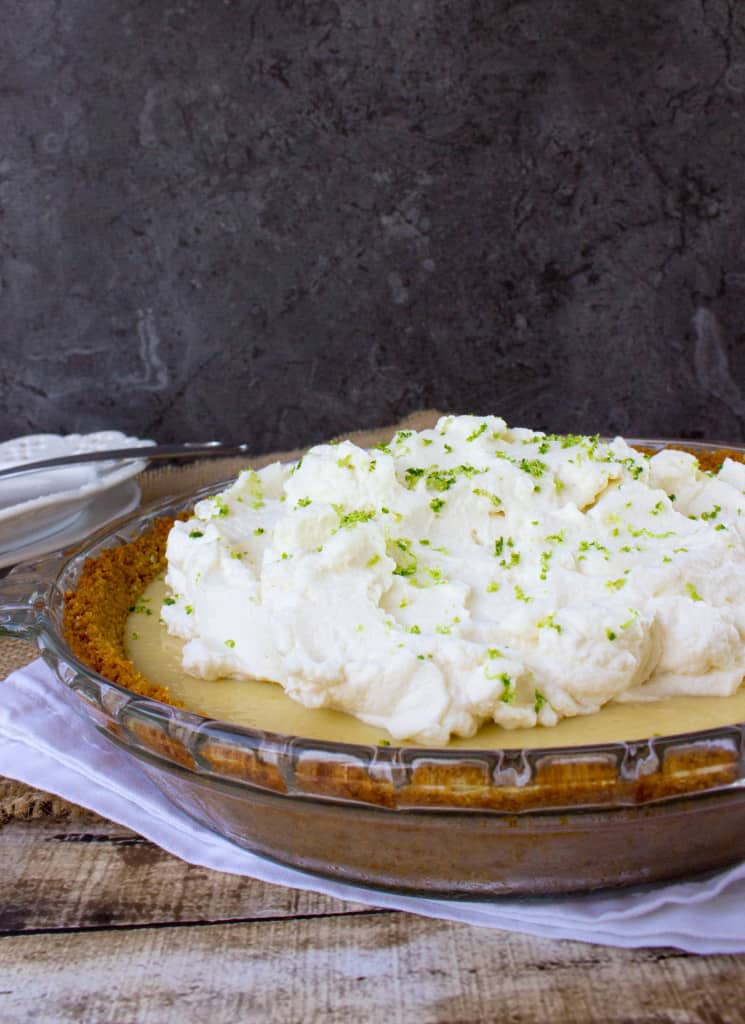 I made this pie in celebration of Father's Day.  Despite my endless compulsions to tweak recipes or create new spins on classics, I was able to manage making a classic Key Lime Pie  only very slightly adapted from a tried and true Epicurious recipe.
My dad loves Key Lime Pie, but it's always been an incredibly overlooked dessert in a household that favors things made out of chocolate, so I decided I'd use the day as an excuse to make him a classic Key Lime Pie.
No frills, no surprise twist, just a simple, delicious Key Lime Pie with a crumbly graham cracker crust, a creamy filling with a tart lime bite, and a fluffy, thick, sweet homemade whipped cream topping.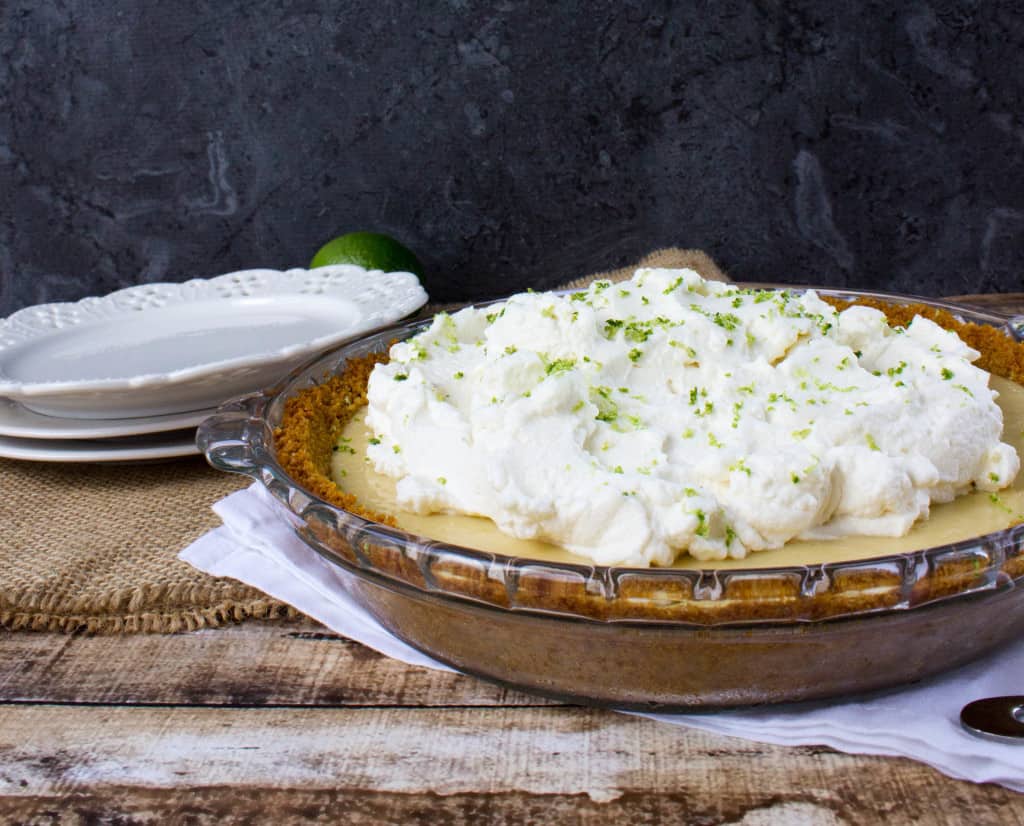 While most pies are better left relegated to chilled fall days, this is definitely a perfect summer pie, refreshing in its sharp citrus flavors and light topping, it's entirely appropriate to enjoy poolside or while sunning yourself on a deck.
The pie was well received by my whole family, eaten quickly by even the most dedicated chocolate lovers.
Considering this dessert was made specifically for my dad for Father's Day I think it would be remiss to not mention him in this post.  Without getting too sentimental, I have to say how incredibly grateful I am to have the father that I do.  The older I get, the more I recognize and really appreciate everything my parents have done and continue to do for their six children.  My dad is truly one of the smartest, most hard-working people I know and I'm incapable of making any significant decision without consulting him for his advice.
Thanks Dad, for all that you do, and I'm sorry there's not more steak and gravy on my blog for you.
Key Lime Pie
Ingredients
Crust
1 1/2

cups

graham cracker crumbs

2

Tbsp

granulated sugar

6

Tbsp

butter

melted
Filling
2

cups

sweetened condensed milk

6

large egg yolks

2/3

cups

key lime juice (either bottled or fresh-squeezed

but make sure it is key lime
Homemade Whipped Cream Topping
1

cup

heavy cream

1/2

cup

powdered sugar

1/2

tsp

pure vanilla extract

Optional: lime to grate over whipped topping
Instructions
Crust
Preheat oven to 350F

In medium-sized bowl, mix together graham cracker crumbs and sugar.

Stir in melted butter with fork, stirring until well-combined.

Press crumb mixture into bottom and up the sides of a 9.5" pie pan.

Bake empty pie shell 10 minutes then remove from oven and allow to cool. Do not turn off oven.
Filling
In large bowl whisk together condensed milk and egg yolks until well combined.

Stir in key lime juice and whisk until slightly thickened (about 2 minutes).

Pour into pie crust and bake on 350 F for 18 minutes.

Remove from oven and allow to cool completely before transferring to refrigerator.

Chill overnight or at least 8 hours.
Homemade Whipped Cream Topping
Prepare whipped topping shortly before you are ready to serve.

Using an electric mixer, beat heavy cream, powdered sugar and vanilla on high speed until fluffy, stiff texture is reached (stiff peaks).

Layer over pie. Slice and serve.