Hi, I'm Sam, and I'm so happy to have you here!
Thanks for stopping by my sweet little corner of the internet.
Sugar Spun Run is a dessert and baking blog dedicated to sharing sweet, simple, and from-scratch recipes, though the occasional savory side dish also makes an appearance from time to time!
I have been baking and experimenting in the kitchen as far back as I can remember, and now I love developing my own recipes and sharing them here, and there's nothing I appreciate more than hearing from someone who has tried and loved one of my recipes.
A little more about me
I adore all sweets, but ice cream and these chocolate chip cookies are my favorite
I have a Bachelor's of Science degree in Psychology (with an accidental minor in Philosophy), I was home-schooled until college, I'm named after Samantha from Bewitched, and I hate coffee but love caffeine, so I have a sort of unhealthy relationship with energy drinks 😳.  Up until last year, I worked in research, first in Behavioral Pharmacology and most recently in head and neck cancer.
I've been published as an author on a few manuscripts, but my real writing goal is to someday write a cookbook (and I know many of you have asked me for one… someday!).
In 2014 I married my best friend and boyfriend of almost 7 years: Zachary. This guy is the only reason Sugar Spun Run even exists today, he spent the first two years of the blog doing everything around the house — all of the laundry, housework, dishes, everything so that I could share my recipes with all of you while working a full-time job.
Zach and I met while working together at a fast food restaurant when we were 16, and he finally asked me out two years later. We now live just north of the Mason-Dixon line with our three dogs — Penny, (Princess) Leia, and Colt (pictured in reverse-order below).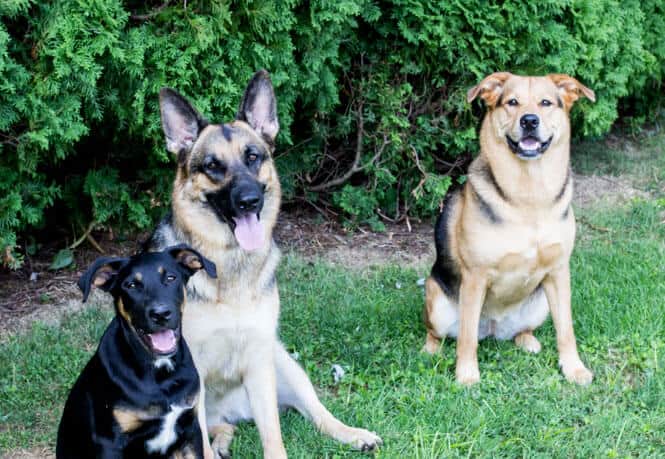 I share recipes three times a week with the occasional lifestyle Crumbs post sprinkled in.  All of my recipes have been tested multiple times and I never share a recipe until I'm 100% satisfied with it. My recipes are often tested outside of my own kitchen as well.
Other Ways to Connect with Sugar Spun Run
If you haven't already, please sign up for my e-mail list to be the first notified whenever I publish a new recipe! It's free to sign up, and you get a free e-book with 8 of my best cookie recipes!
I also recently started my own YouTube channel, it's still a baby channel but I'd love it if you'd subscribe over there!
You can also find me on Instagram , Facebook , Twitter (I'm still getting the hang of Twitter…) or Pinterest, and I also have a new Facebook group for people to ask questions and share their photos.
Interested in working together? E-mail me at [email protected] or visit my Work with Me Page! I'm always happy to work with brands that I love, and have a media kit that I'd be happy to send over.