Texas Caviar is a great and easy to make party food! Perfect for any cookout or potluck, this flavorful side dish is made with plenty of finely diced fresh veggies and a simple homemade vinaigrette.
Everyone who has tried my Texas Caviar has asked for the recipe because it's just that good, and the best part is you can have it prepped in just 10 minutes. Recipe also includes a brief video so you can see exactly how it's made.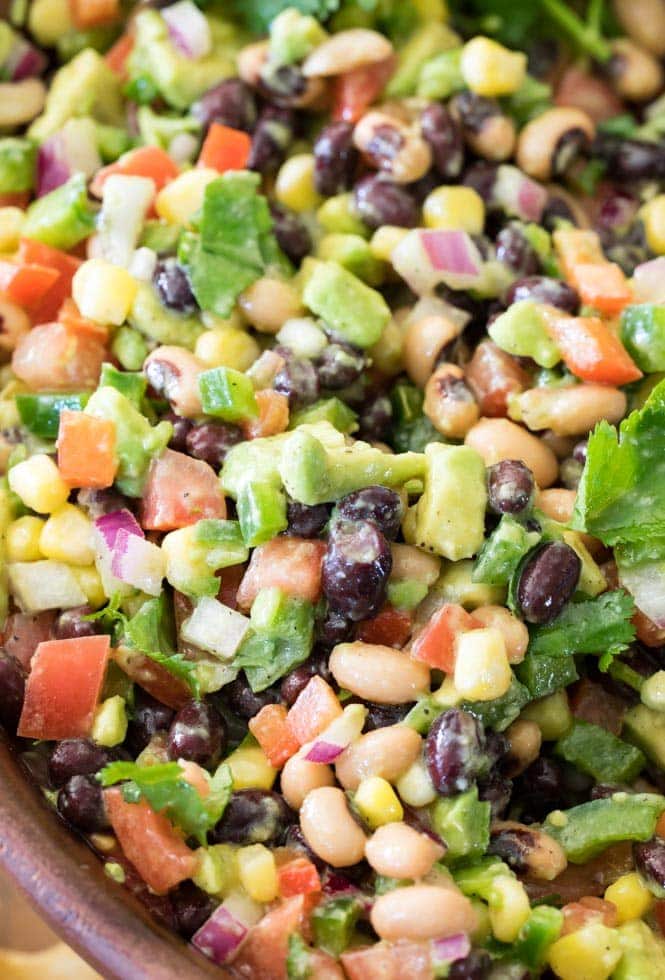 Alright, I wasn't originally going to share another savory recipe with you so soon after my Macaroni Salad recipe, but with it being Memorial Day weekend and with the extremely warm reception last week's savory recipe received, I thought I'd take a short sugar break and share another less-sweet side dish.
[Read More...]