These Chocolate Peanut Butter No Bake Cookies have been a staple in my household since a friend shared the recipe with me over a decade ago. They're simple to make with just a handful of ingredients that you probably already have on hand.
No Bake Cookies are made without flour and eggs and (as you may have gathered from the name) do not require an oven… it doesn't get much easier than this.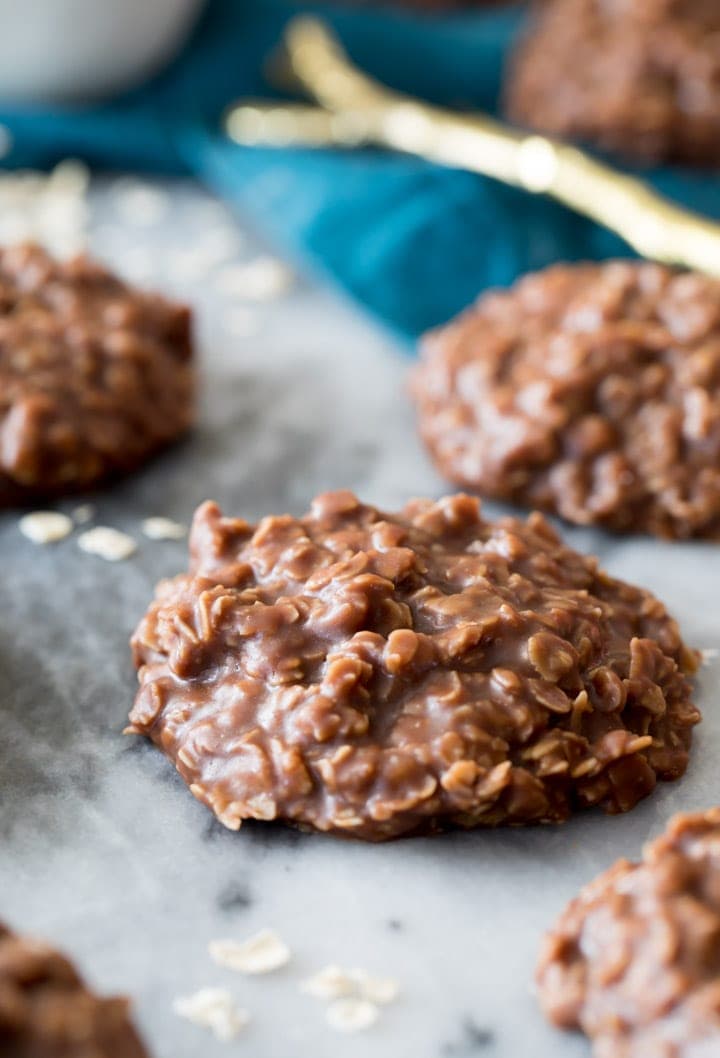 No Bake Cookies are one of the easiest cookies I've ever made.  Made without flour and without eggs, they're a bit different from so many of my other cookie recipes, and taste something like a hybrid between cookie and candy.
[Read More...]