Chocolate espresso cookies filled with a vanilla cream and rich chocolate espresso centers make for perfect, sweet pick-me-ups any time of the day.  These soft, delicate, brownie-like cookies are sandwiched around a rich chocolate espresso filling (which is hidden by a ribbon of sweet vanilla cream).  Each bite is decadent, slightly caffeinated, bliss.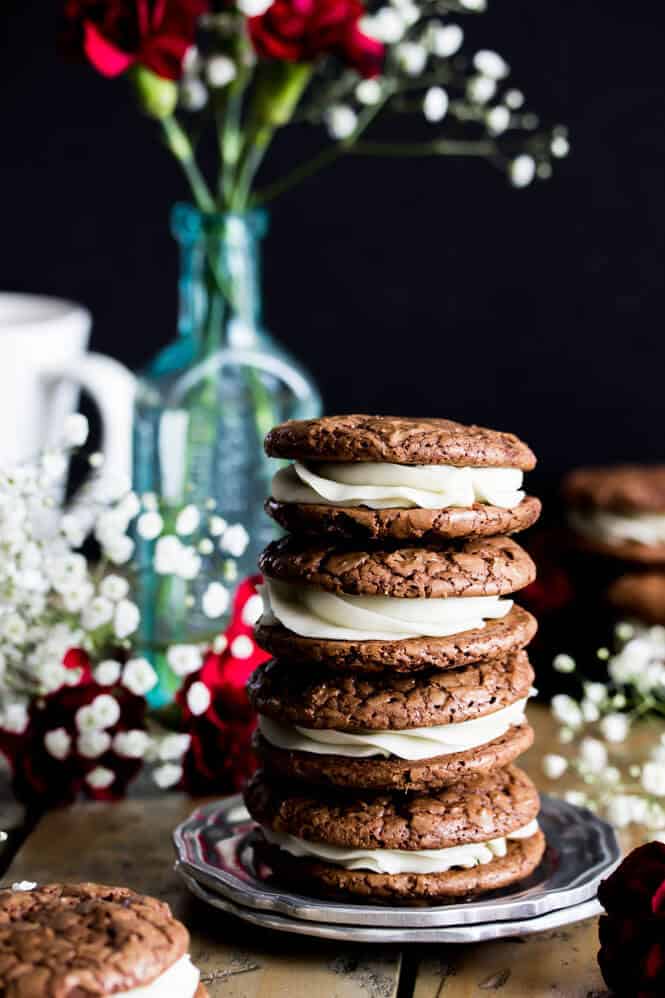 I'd always believed that waking up early and functioning like a normal human being was an ability that would evade me my whole life.
Like carrying a tune, reading music, or artfully arching a single eyebrow (tell me I'm not the only one who's spent an afternoon squinting at the mirror trying to will a single eyebrow towards my hairline, please), the skills train rolled right past me on this one and I've been forced to come to terms with the fact that it just wasn't meant to be.  Groggily rolling out of bed and trying to blink the sleep out of my eyes until lunchtime was my miserable fate.
[Read More...]