You asked for it! Here are my recommendations for the 12 best Christmas Cookies! Every one of these Christmas cookies will be making an appearance on my Christmas cookie tray this year.
While you don't have to make all 12 yourself, I do recommend trying out one or two that you haven't made before, you might just find yourself a new favorite!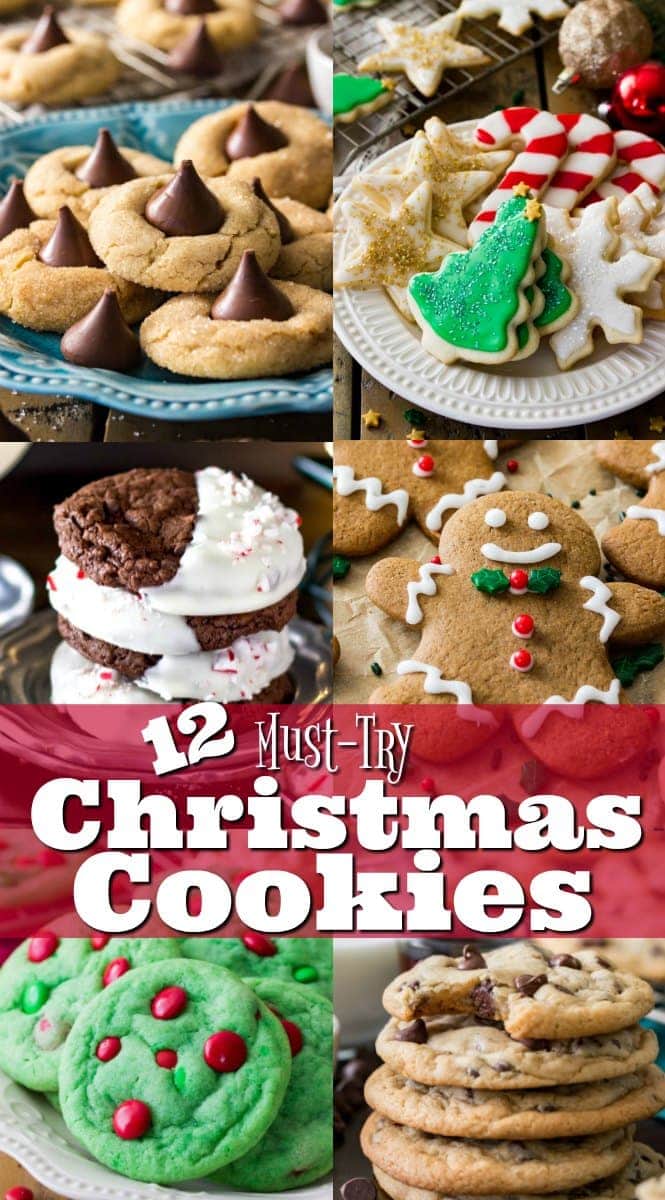 This is it! This is the list of all of the cookies I'll be making for my Christmas cookie tray this year.
I know, 12 is a lot (Some batches I'll cut in half and I already have some of the dough frozen), but I love being able to share a variety of Christmas cookies with my favorite people during the holiday season.
While I'm not saying you need to try all 12, I hope you'll find something on this list that resonates with you. Let me know which is your favorite!
1.
---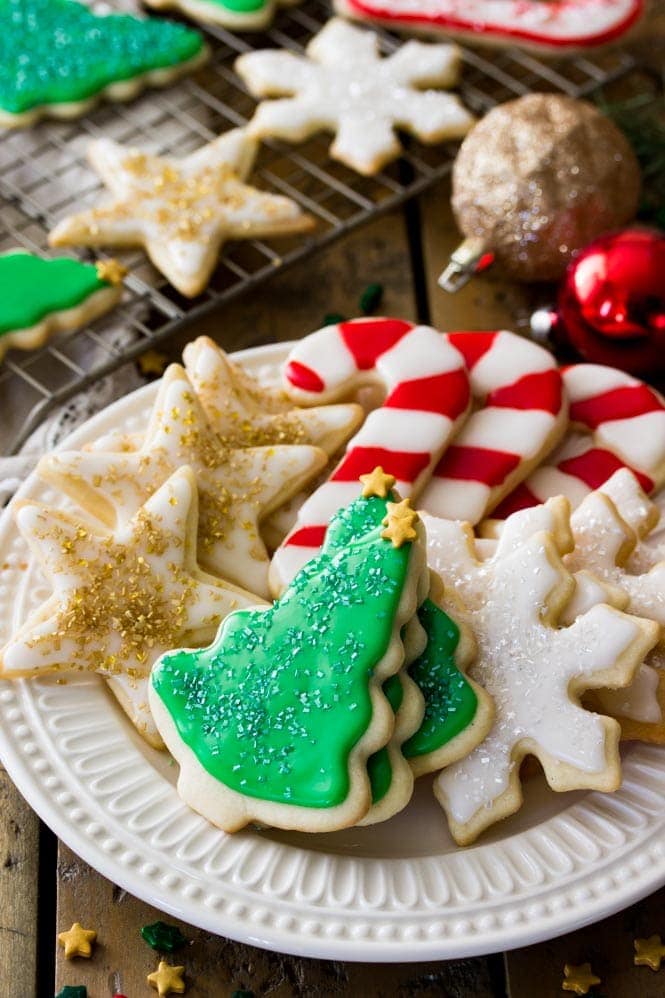 Your new favorite sugar cookie recipe! Maybe you've tried this one already? It's one of the most popular, highest rated cookies on my blog. The recipe includes tips for making them thin and crispy or soft and chewy.
Oh, and the frosting! A simple (not royal icing) frosting that I also use for my Gingerbread Cookies! For those of you who do love classic royal icing, check out my easy royal icing recipe.
2.
---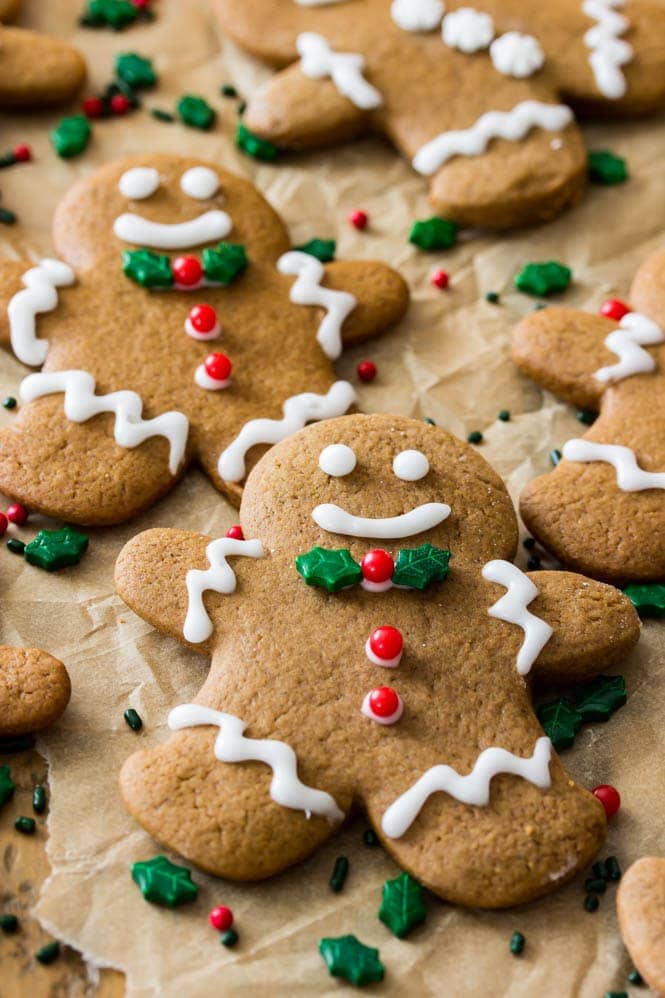 These gingerbread cookies have soft, flavorful interiors. And they're just so cute!
3.
---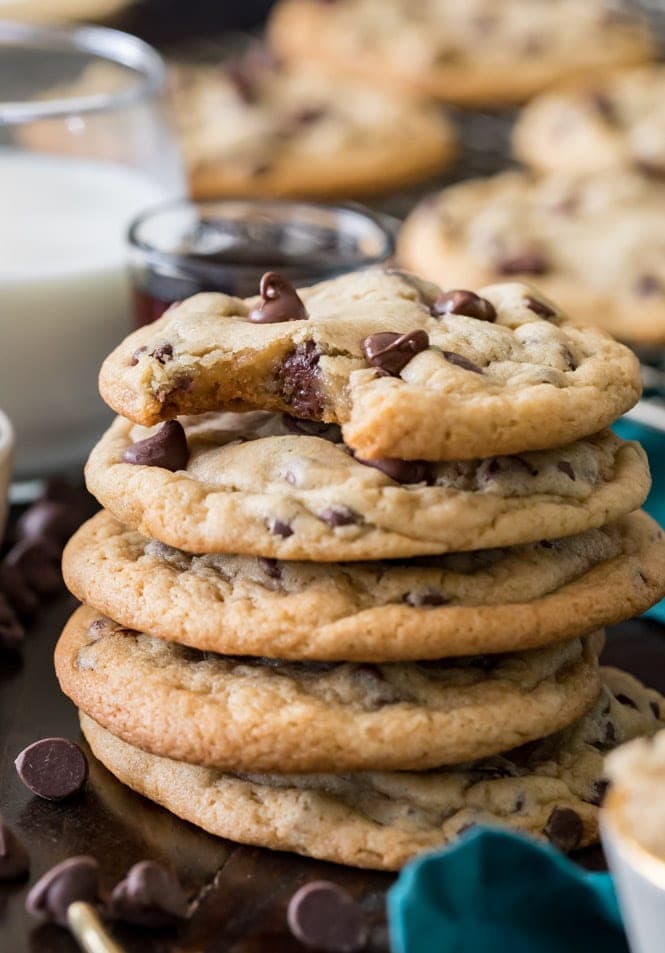 Maybe you know these as the "WORST" Chocolate Chip Cookies? I love adding Christmas sprinkles in with the chocolate chips to make them extra festive for the holidays.
4.
---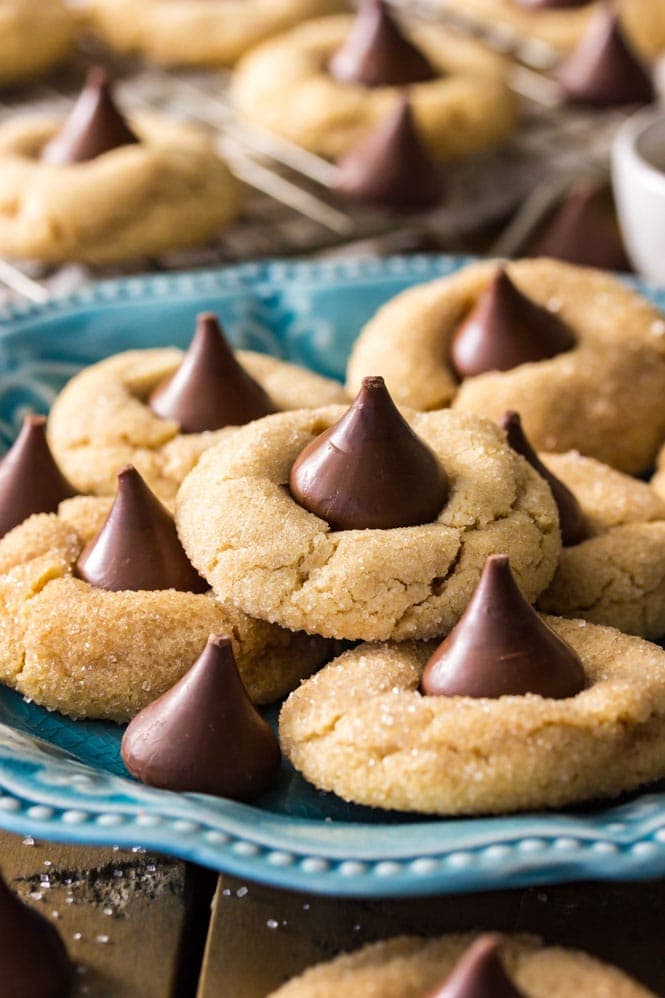 Guaranteed to be the softest peanut butter blossom you've ever tried. I love this recipe so much and just brought them to a cookie exchange over the weekend.
5.
---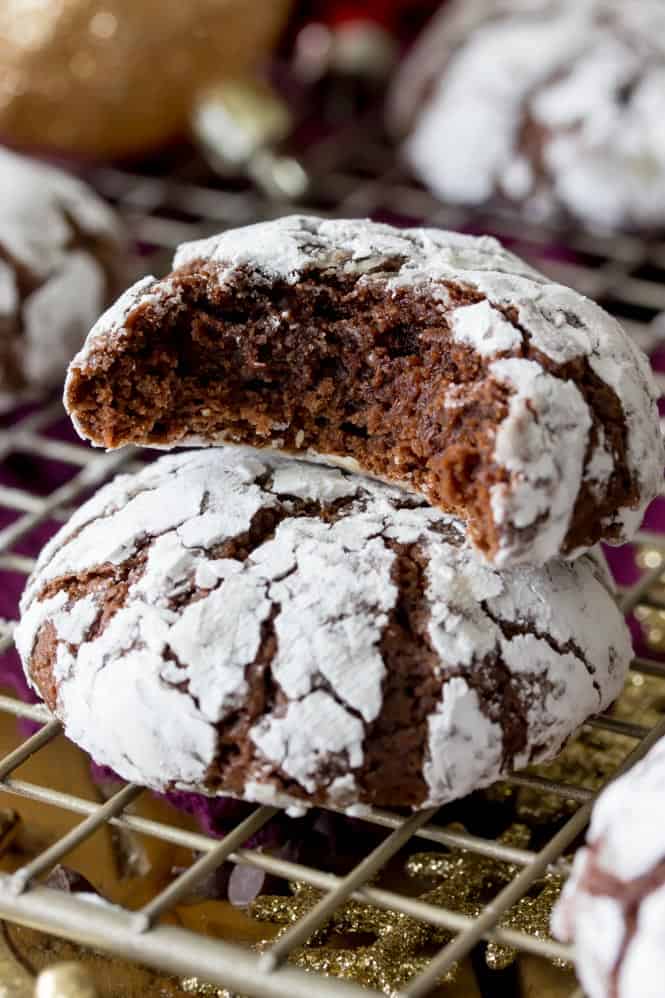 Rich, chocolatey, almost brownie-like centers.
6.
---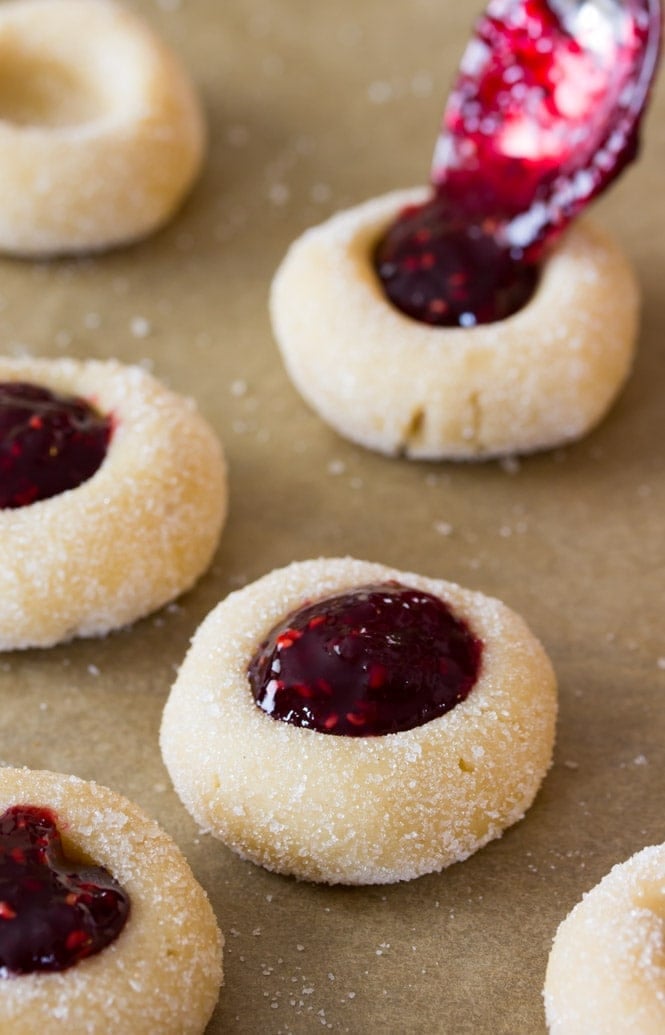 Don't like jam? I have some fun thumbprint variations including my Chocolate Thumbprint Cookies, Chocolate Peanut Butter Thumbprint Cookies, and Key Lime Pie Thumbprint Cookies
7.
---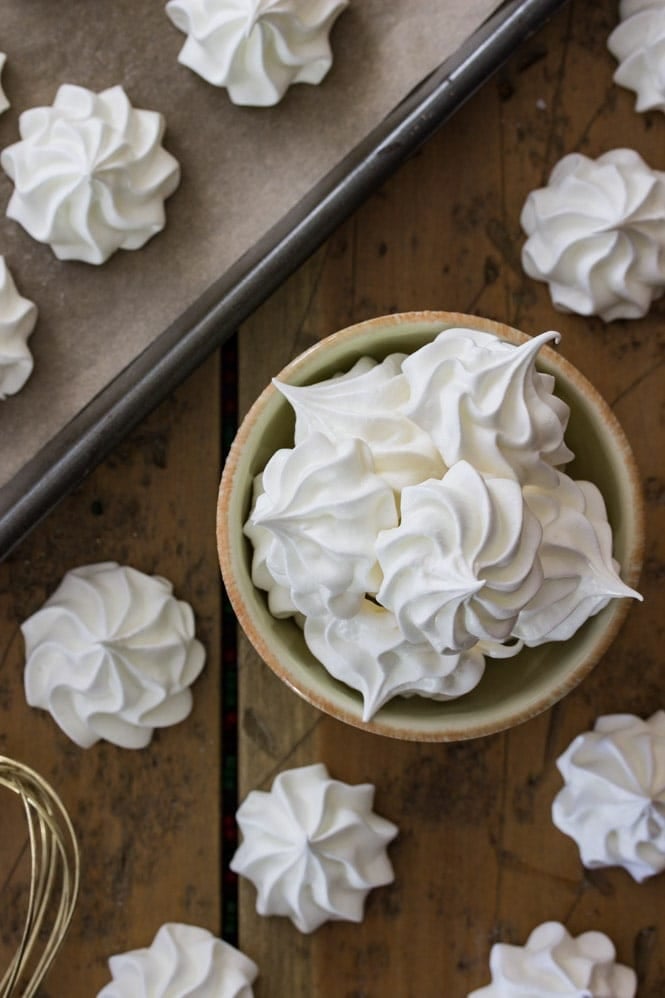 Light as air and probably the lowest calorie cookie on this list!
or try out my Chocolate Meringue or Peppermint Bark version!
8.
---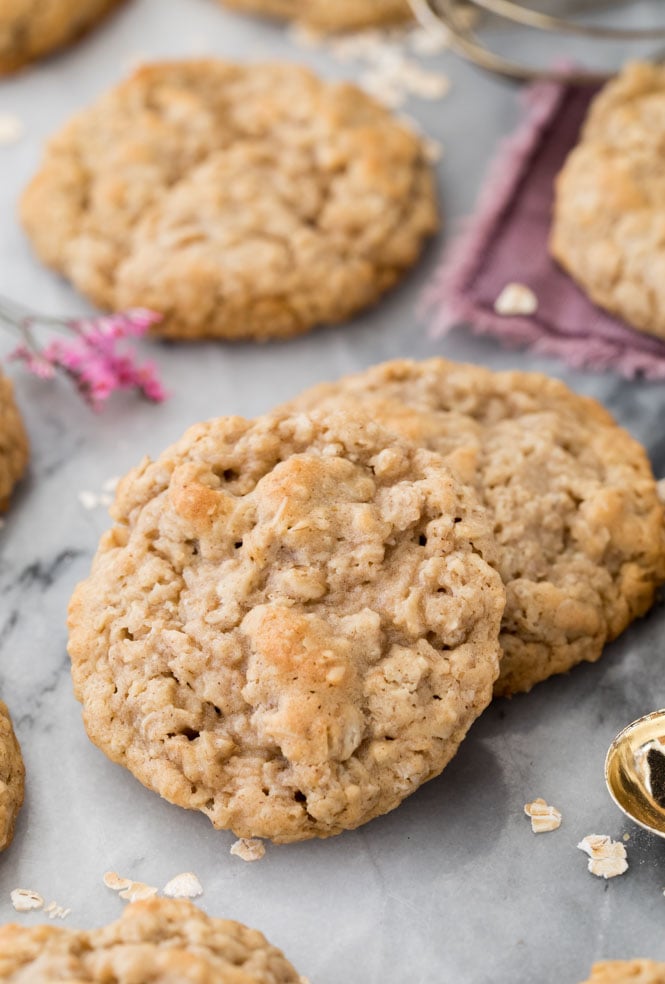 Big, soft oatmeal cookies, to be specific.
Or try out one of my variations, including White Chocolate Cranberry, Chocolate Chip Oatmeal Cookies, or my Peanut Butter Oatmeal Cookies
9.
---
Yet another soft and buttery cookie! Many Snickerdoodle recipes use shortening, but this recipe is all butter for the best flavor and texture.
Want to change things up a bit? I have a few Snickerdoodle variations, including Chocolate snickerdoodles, Cream Cheese Snickerdoodles, and (no scooping/no chilling) Snickerdoodle Blondies!
10.
---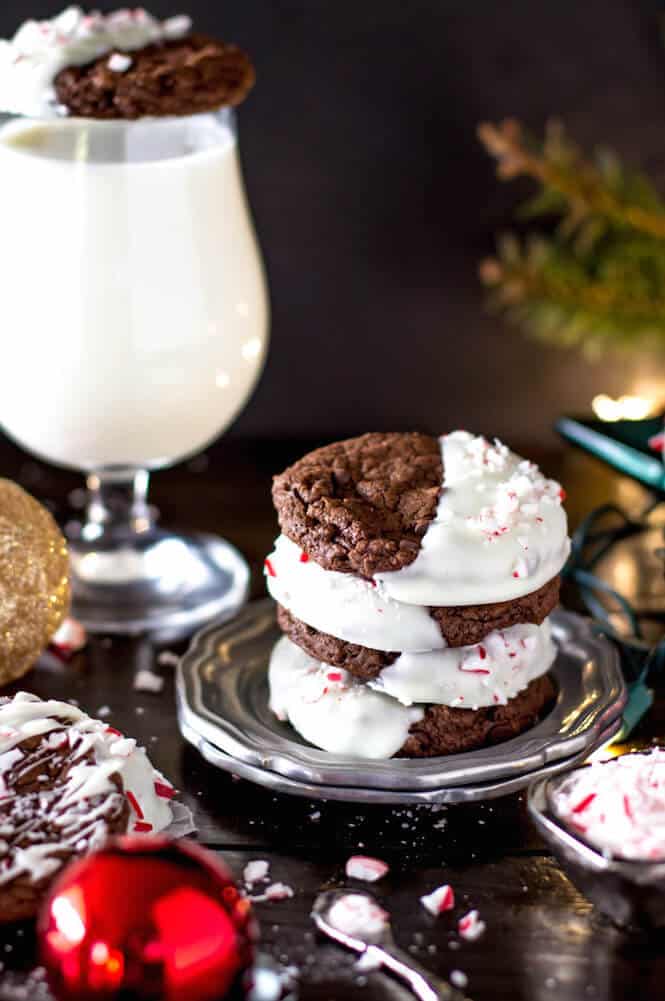 Peppermint Bark. Enough said.
11.
---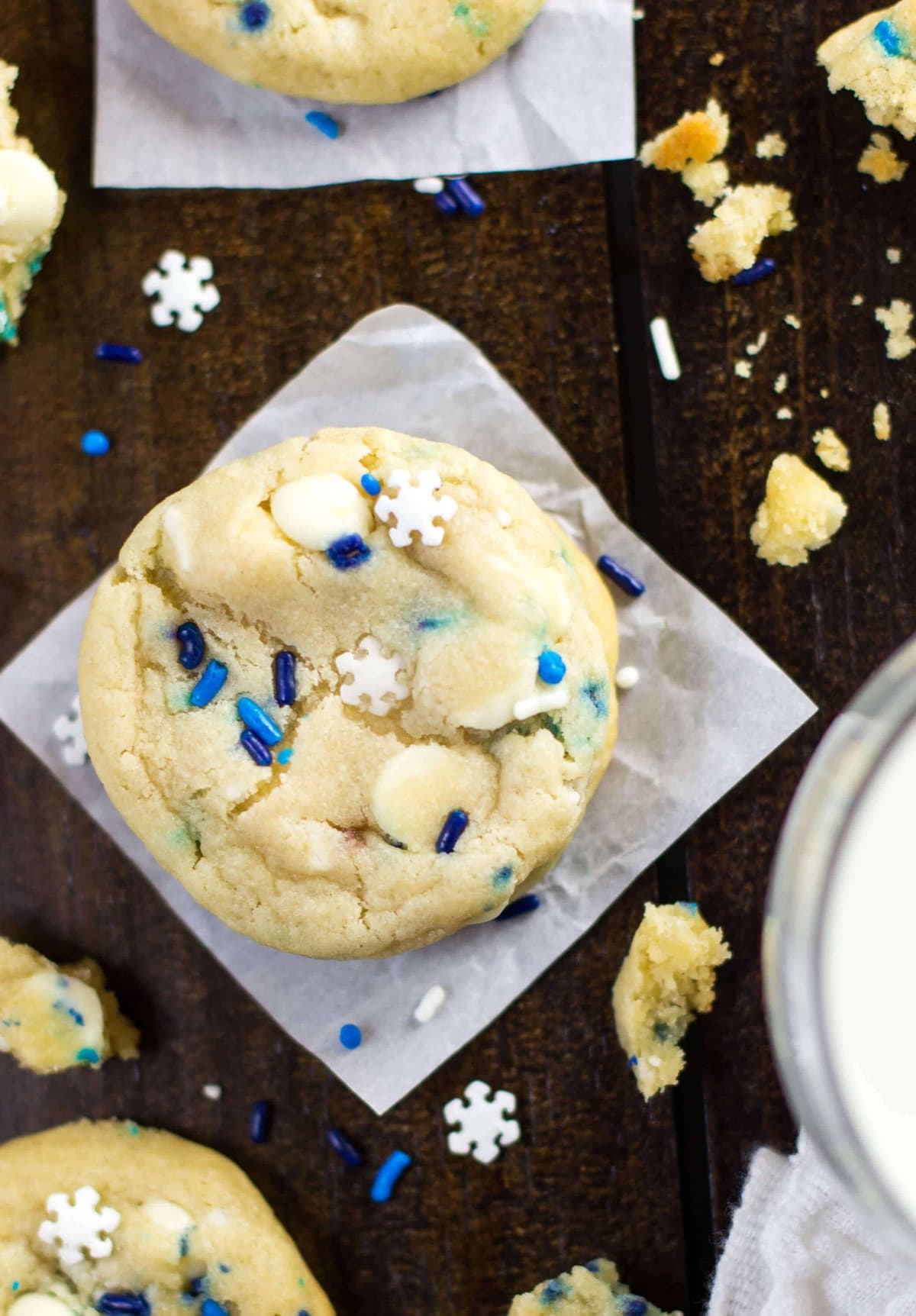 Perfect all winter long, these are a great snowy day cookie. Made with cream cheese for extra softness, I love the texture of these!
12.
---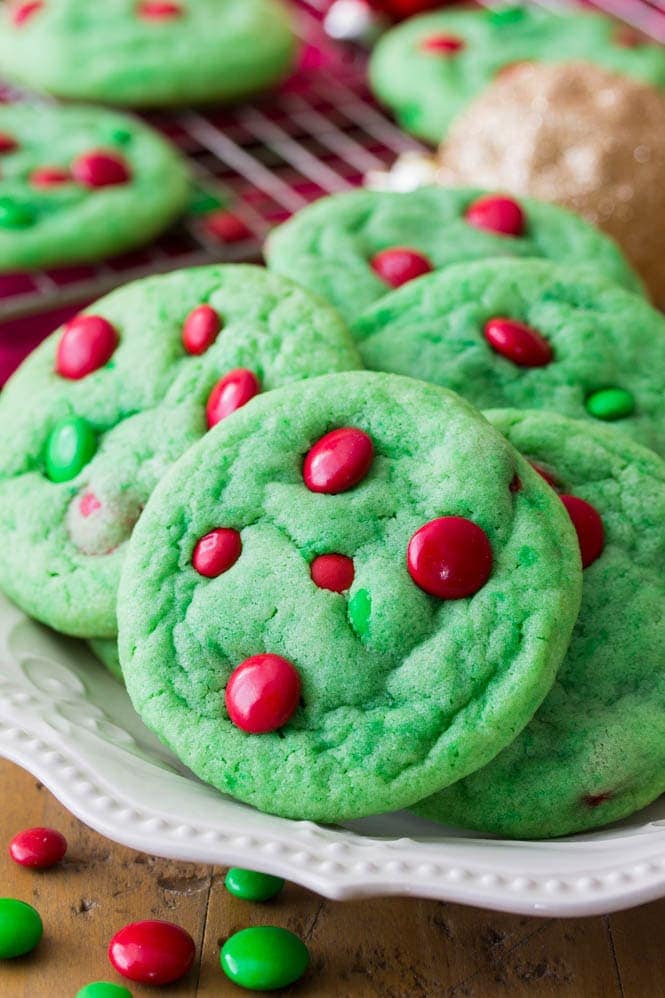 Fun and colorful!
---
Want More Cookies?
View my full cookie collection or sign up for my free e-book to store all of these cookie recipes in one place! .
This post contains affiliate links. This means that if you purchase anything through these links I will get a small commission at no extra cost to you. Please view the disclosure policy for more information.