💙 Welcome to the world, Baby Luke 💙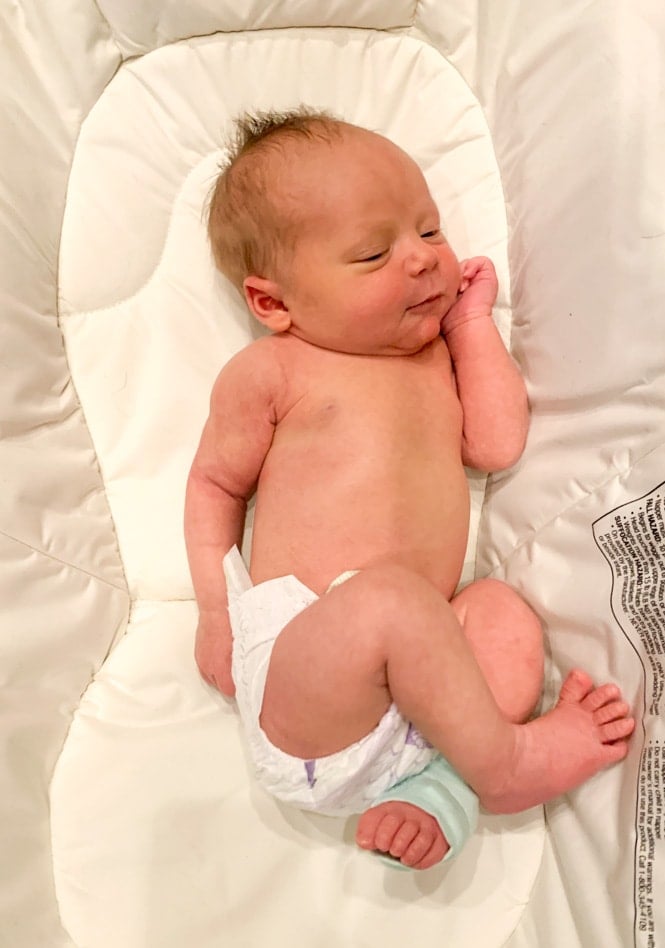 What a week it's been. At 9:44 AM on 11/24/2019 (promptly, on his due date) my sweet, 8 lb 9 oz son Luke arrived.
I am so, so  in love, sometimes it feels like my heart can't even handle it.
I wish I had some cute, professional, adorably-staged photos to share with you, but even though he's been here for over a week I haven't quite found the time to make that happen. So instead I have unpolished iPhone pictures to share . Fortunately I already have hundreds and hundreds of those.
Zach and I ended up going to the hospital late last Saturday night because my blood pressure was high (even though I have no history of high blood pressure and it had otherwise had been perfect through the whole pregnancy).
The doctor decided it would be safest to induce, and after 8 hours of labor (4 of those hours were pushing!) sweet Luke Ryan Merritt made his way into the world.
Zach and I are home now and are so, so in love with this perfect little boy.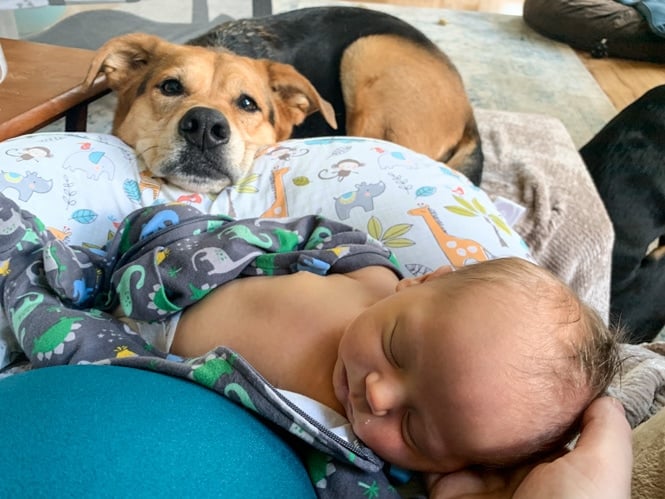 Fortunately, I had posts scheduled to go out so you've still been seeing my new recipes even though I was in the hospital and have been less than productive sitting on the couch, soaking up this time with my baby boy.
I have more recipes scheduled out between now and January so that I can enjoy some time with Luke as well as recovering and adjusting.
I'll still be around, answering comments and otherwise working on the blog, but I worked really hard these past few months to have posts (and videos) scheduled in advance so that I'd be able to take a mini maternity leave. I think you'll really enjoy what I have planned.
I almost didn't share this photo. It's a pretty personal one; Zach took it shortly after delivery and I was a complete mess (it took me almost an hour to eventually comb the knots out of my hair, I don't even know how they got there). But it was one of the best moments of my life and my heart has never been so full.
Thanks for letting me share these sweet moments with you. Back to the recipes tomorrow!
Other Baby Posts: