I've been keeping a secret…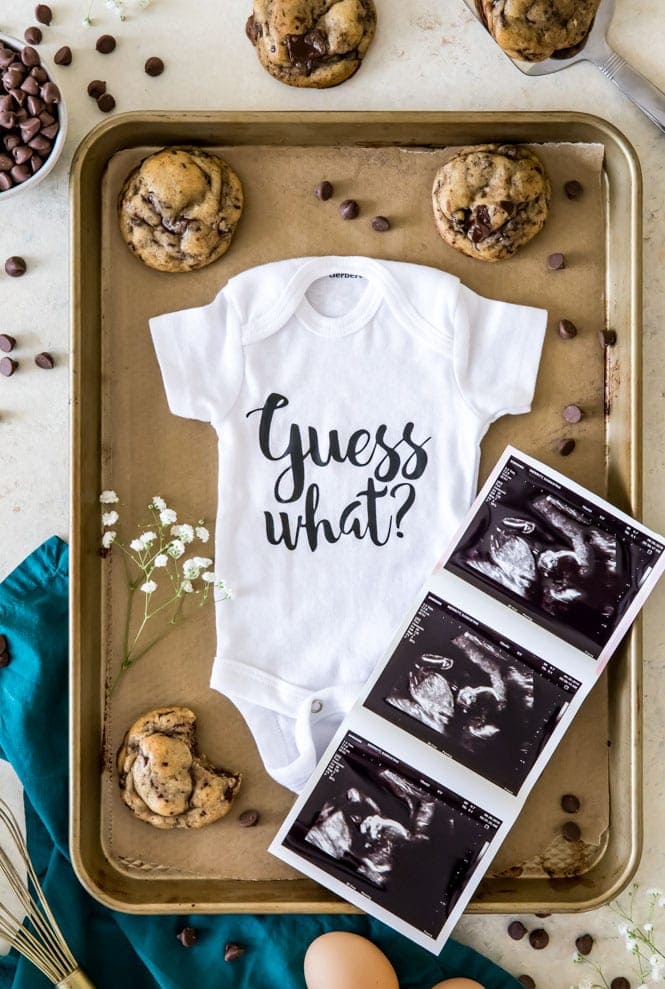 And trust me, it hasn't been an easy one to keep to myself.
This November, Zach and I are expecting a sweet new addition to our household ❤️
I'm currently 23 weeks pregnant. I've been dying to share this with you. I've kept everything to myself mostly out of sheer anxiety (even at 23 weeks I feel so grateful to be here but still worry, a lot), so forgive me that it took me so long to share this sweet news with you.
I've also been sick. Compared to a lot of morning sickness stories I've heard, I honestly think I've been pretty lucky, but I had non-stop nausea from 5-15 weeks and some serious food aversions. When you're a food blogger, that can be a little bit problematic (not to mention not being able to taste-test cookie dough anymore, thank goodness for edible cookie dough!).
Zach and my mom have been lifesavers, helping me with recipe testing and kitchen cleanup, as my productivity in the kitchen took a nosedive.
Fortunately, the morning sickness has almost completely subsided in the second trimester and, aside from some back pain, I don't have too much to complain about. I do get hangry, though, and have had a lot of crazy-vivid dreams about Zach being really mean to me!
What?! Please tell me I'm not the only one who's experienced something like this because I'll admit I've spent a few days upset at my actually amazing and very patient husband because of something I've dreamt. 🤷🏼‍♀️
Weird dreams and back aches aside, life right now is hectic and crazy and honestly a little stressful, but I am so, so grateful for all of it.
With just 17 weeks left, there's still so much to do, and so much to buy! Cribs and adorable itty bitty baby clothes and diapers… I feel over my head reading reviews and my sister is pushing me to finish my registry! Please leave me comments with any and all of your pregnancy/newborn must-haves, I would appreciate it so much. (Like, do I really need a diaper genie? Is there a stroller out there that I could actually love?)
Oh, and are you wondering, boy or girl? We did find out, and I'll share that with you in the near future, but for now I'm going to keep you guessing…
Thank you for sticking with me through a non-recipe post! If you're looking for something sweet to snack on I did share a new video today for my Dirty Brownies (one of my early pregnancy cravings).