Merry (almost) Christmas!  This has been, by far, one of the busiest seasons of my life, but with Christmas only 2 days away and 2017 coming to a close, I wanted to pause for a moment and just chat.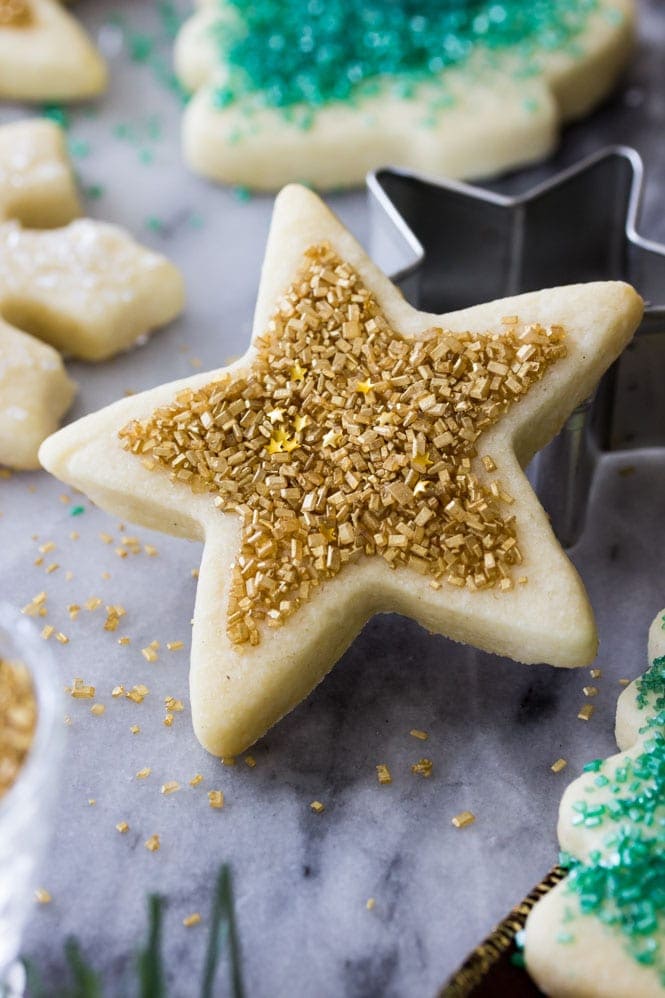 What do you do for Christmas (if you celebrate it)? Do you run around to visit family members in different towns/cities/states?
Zach and I are pretty low key; we exchange gifts with each other (and the dogs, of course!), go to his mom's house for breakfast and to exchange gifts with his family, then later we will go to my parents' house for dinner and to exchange gifts with my family.  It sounds like a lot, but since everyone lives so close it's pretty laid back, which is nice.
I'm not doing a ton of cookie baking other than what I've been making all along, but I did make a few fresh batches of my sugar cookies.  I didn't feel like making the icing, so I just sprinkled them with sugar, instead, and I rolled out the dough nice and thick for softer cookies.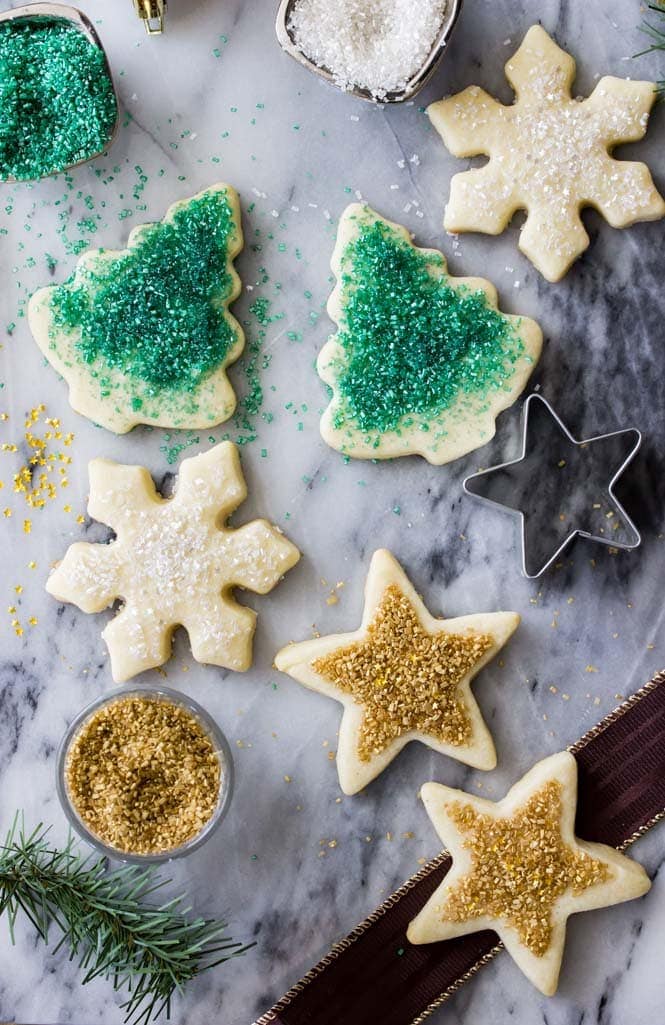 Aside from the sugar cookies, I have some frozen peanut butter stuffed chocolate cookie dough and oatmeal cookie dough in the freezer that I think I will finally bake… my freezer currently has more cookie dough in it than literally anything else, and a lot of that has to do with the fact that I'm making the same recipes over and over again for testing and for videos.
Speaking of video, the last time we talked in one of these crumbs posts, I told you about my brand new venture into starting my YouTube channel.  These videos are still feeling a little bit awkward to do and I still have a long way to go, but I think we're slowly improving.  Here's my most recent video for my Molasses Cookies:
The videos also aren't helped by the fact that my kitchen is the least attractive room in our house.  Zach and I have talked about remodeling it, but since we don't think we're going to be living here that much longer, it just doesn't seem worth it at this point.  Plus, being without a usable kitchen for several weeks might actually make me lose my mind.
In addition to these videos, my little sister Andi and I have been going Live on my Facebook page every Thursday at 1:00 EST to make one of my recipes.  Andi likes taking part in the videos, but is definitely camera shy.  Last Thursday we made my Chocolate Chip Cookies Live, and due to a technical difficulty I had to leave her alone in front of the camera for a minute… she was not thrilled about that!
We won't be doing a video next week just to take a break for the holiday season, but we will be back the first Thursday of 2018. I'll also probably only be posting here once or twice next week, and then regular recipe posts will resume after New Year's Day.  Here's a sneak peek of one of the recipes I have coming up in the New Year:
Can you guess what's inside?  I'll give you a hint, it's literally the least exotic cake flavor imaginable, but it's one that I've been working on for so long!
I've been busy in a few other corners of the internet, too.  My alma mater recently interviewed me for their "Where are they now?" segment, and I've been sharing lots of recipes with some of my blogger friends, including a Homemade Peppermint Bark, a brightly colored batch of  Grinch Cookies, and a batch of Chocolate Kiss Cookies, which are sort of a hybrid between my peanut butter blossoms and my chocolate crinkle cookies.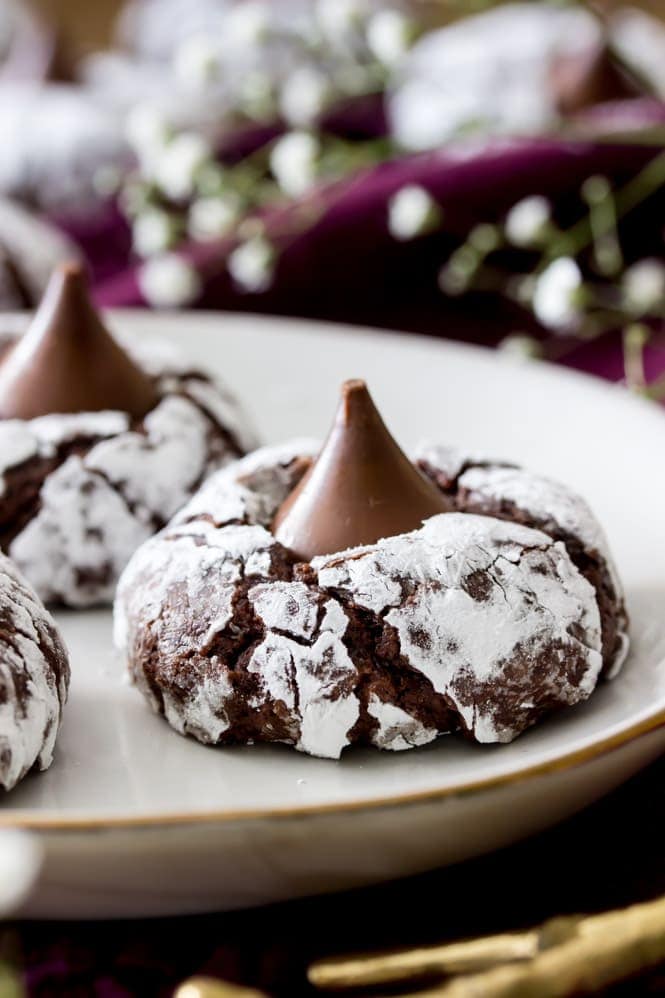 Cookies have been extremely popular around here (for obvious reasons) and I checked and made a list of my 5 mosts popular cookie recipes for this season.
The winners are:
I would love love love to hear what you are baking for your Christmas Cookie Trays, please tell me in the comments!
And if you try any of my recipes I always appreciate it if you tag them #sugarspunrun on Instagram or share a picture in my Facebook Baker's Club!
Merry Christmas and Happy New Year, everyone!  I can't thank you enough for reading and following along on this baking journey with me ❤️