Hi everyone!  Happy November (a few days late)!
It's been a while since we've chatted.  I'd like to make these "crumbs" posts a little more frequent, so I'm touching base in the midst of a crazy start to the holiday season.  I don't think I've ever been busier than I am right now, but I'm loving every second of it.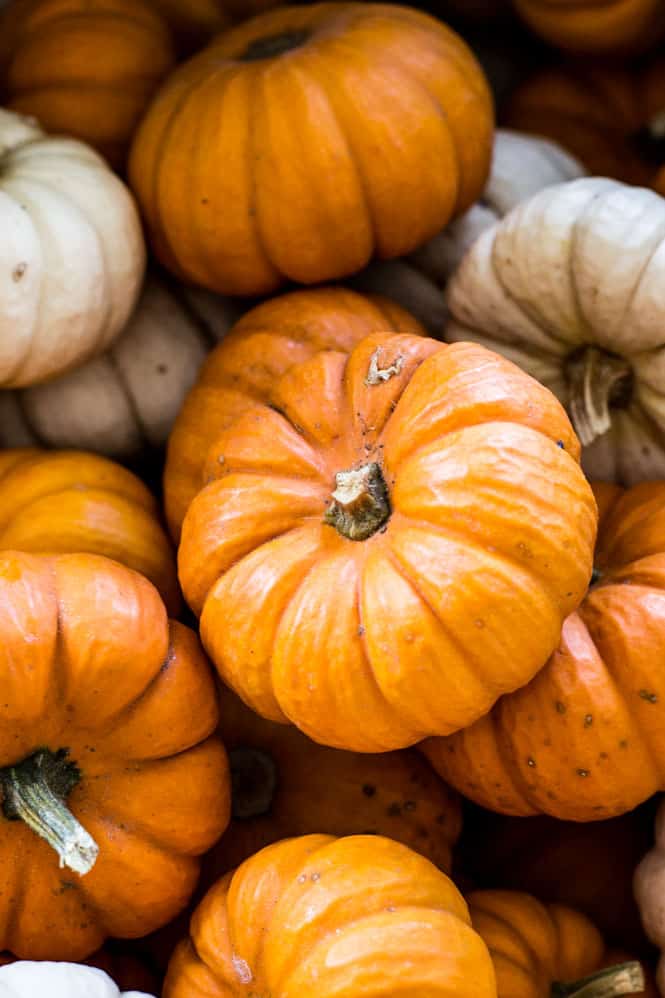 Well, almost every second.  I could really do without the dishwashing, but my mom has started to come over to help with that, and fortunately Zach's always more than willing to pick up the slack around our house.
One of the reasons I've been so busy recently is because, on top of my regular recipe development, I've started to increase the amount of video that I'm doing.  I'm doing Facebook Lives on my page once a week (Thursdays at 1:00 EST, usually with the help of my youngest sister, Andi), and I've also started filming longish "YouTube" style/cooking show-style videos.  I've filmed a handful and finally finished editing my first one and, oh, guys, it's so so bad 🤦🏼‍♀️.
It's choppy, the audio isn't great, and even though I've started feeling comfortable and at ease on my Facebook Lives, the YouTube video was like starting from scratch and I was so. awkward.  Look for yourself 🙈
I honestly didn't even want to upload it at all, but I made myself do it anyway.  This is the hardest part about starting something new, most likely you're going to be bad at it at first.  In my case, really bad.  And when there are so many other amazing bloggers out there pumping out tons of recipes, tons of videos, and totally rocking it, it's really easy for me to feel super inadequate.
Right now I'm just trying to accept that my first work isn't going to be my best, and that the only way to get better is to just jump in and get started.  Taking a look back at my first post ever was a good reminder of how important it is to just get started… if I hadn't ever published that post, we wouldn't be here today!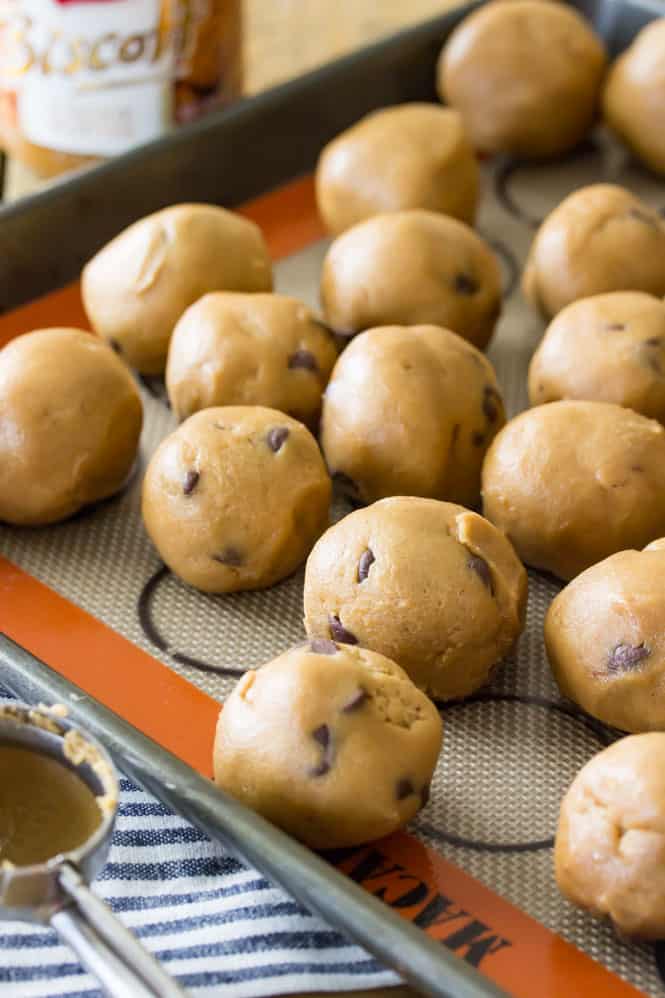 Besides the video, I'm up to my eyeballs in Holiday baking.  New recipes that I'm currently working on include Gingerbread Cookies, Peanut Brittle, and Cranberry Sauce, to name a few.
Is there anything special you'd like to see me share?  Let me know and I'll see what I can do!
I've made my cookie butter cookies (that's the dough in the picture above) about a dozen times and made sure to share this (super, super simple) homemade whipped cream recipe before Thanksgiving, so be sure to try this out when you're ready to bury your slice of pumpkin pie under a pile of whipped cream.  I also have a great Turkey Pot Pie and Turkey Chowder recipe that I'll share again right after Thanksgiving, they're both perfect for using up leftover turkey.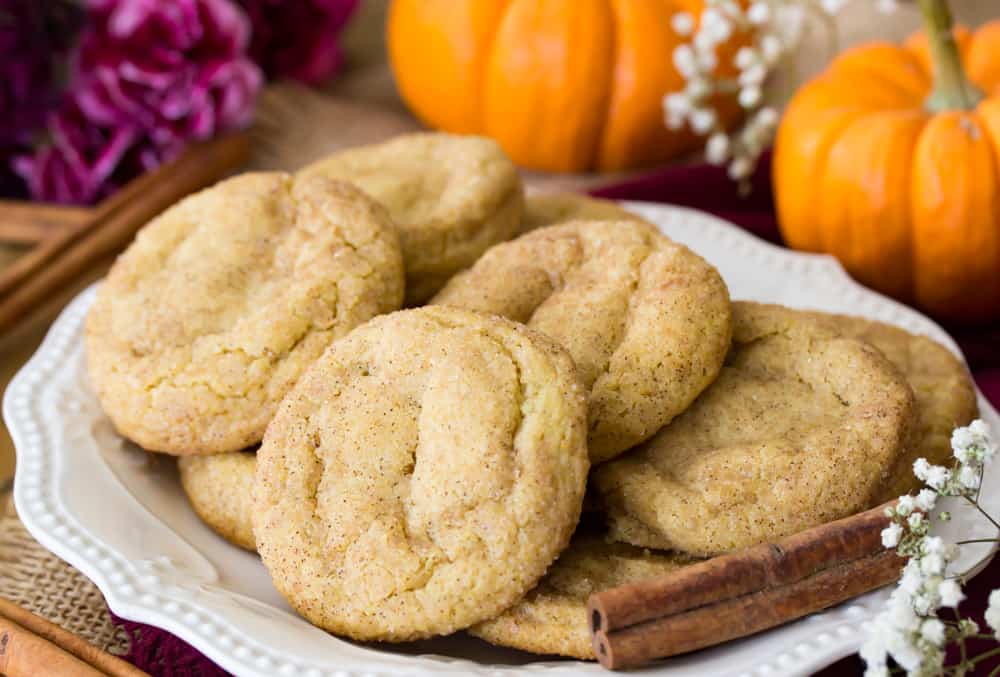 I also shared these Pumpkin Spice Snickerdoodles 👆🏻 over on The Spruce last month, if you want to check them out!
Despite being majorly busy, Zach and I have been trying to make time to do something fun on the weekends (this Friday night was an exciting trip to the grocery store… and then another one when I realized I forgot what I'd gone there for in the first place).
Last weekend we made our way to Penn's Cave, and last month we went apple picking twice.  Zach's Aunt Jen kindly and patiently served as my hand model for the below shot.
This apple made its way into one of the many apple recipes I shared last month, including:
Have you tried any of the above?  I couldn't pick a favorite if I tried.
I think that's all the crumbs I have for now, be sure to check back in on Monday because I have a giveaway planned for you!
Thank you for reading!!