Finally coming out of my mini "maternity leave" to introduce you to my second son: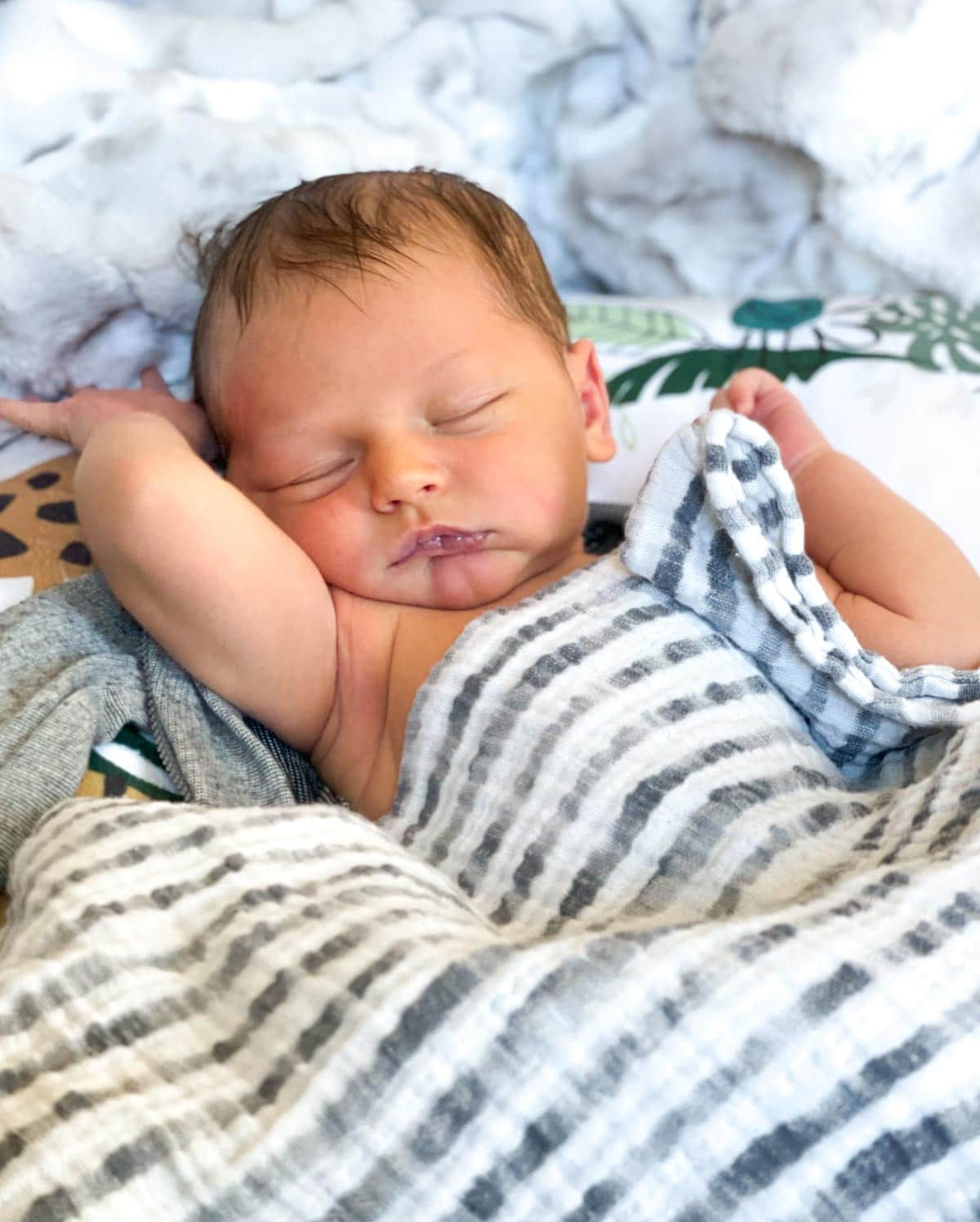 💙 Rhett Matthew Merritt 💙
He arrived at 9:06AM on Monday, December 13th weighing a hefty 9 pounds and 8 oz. Whew. He's also a tall baby, ranking above the 97th percentile at every doctor visit so far.
It's been so wonderful having him here and my heart is so full. He's been such a laid back baby. Of course he cries (and, sometimes, screams), but the nights have been easier than I'd expected. I'm tired, but not as tired as I thought I'd be at this point.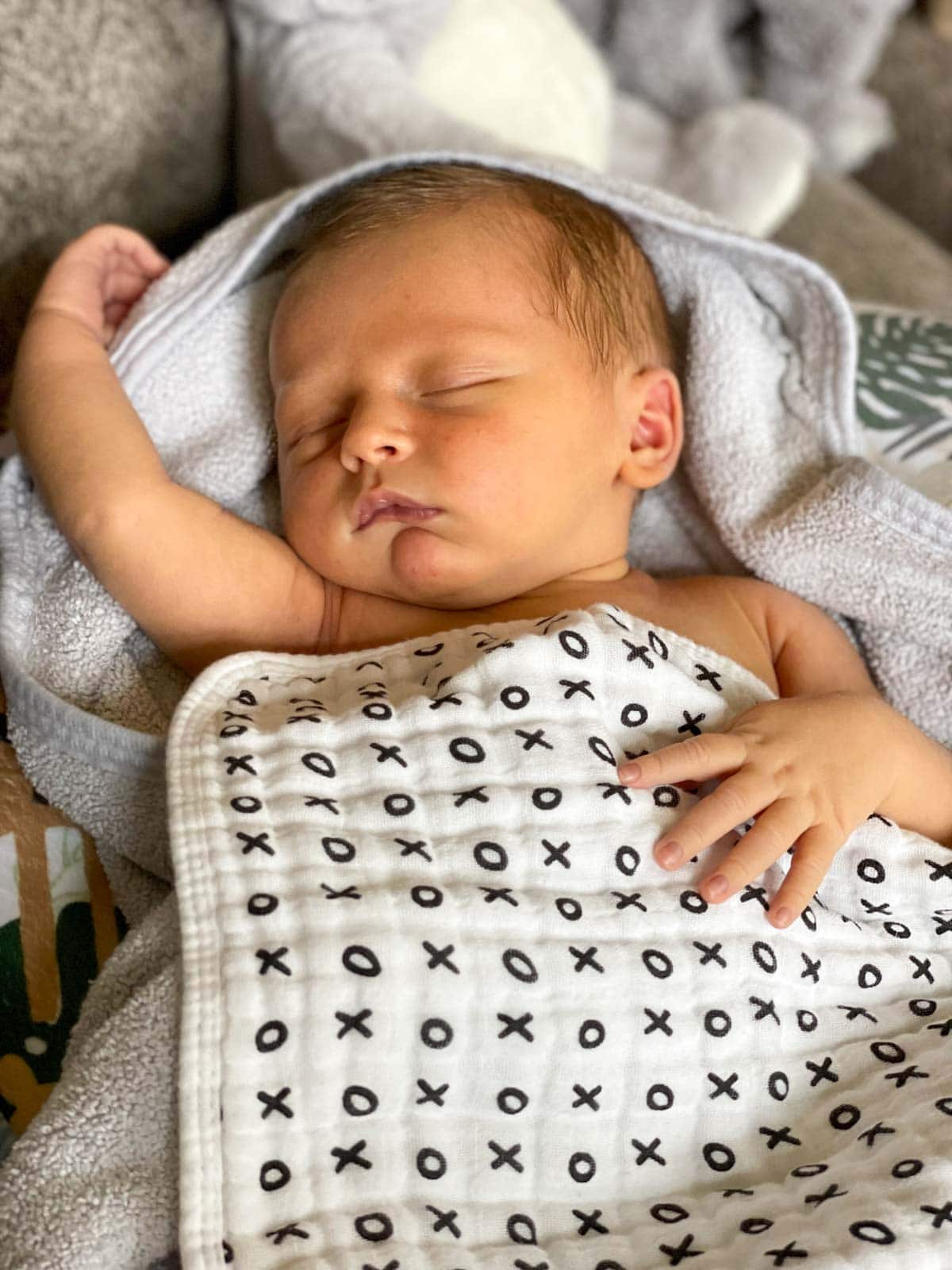 I'd been bracing myself for the transition from one to two kids and have been relieved that it's been easier than I expected (so far!).
I'm not sure if Rhett is an "easier" baby than Luke was or if it's just been easier because I've been through all of this before (and feel a bit more confident all-around with the whole parenting thing) but the transition has been much smoother than I'd expected and I'm just feeling very grateful for that.
As for Luke, he's been a great big brother.
Zach and I have been making sure Luke still gets plenty of individual attention (in the picture above we're making snowball cookies together before Christmas), and he's been doing wonderfully. Thank goodness.
He likes to touch Rhett and say "He's so soft!", and to put his face close to Rhett's and say "He's SOOOO CUTE!". When Rhett cries, Luke runs to find a pacifier or shouts "IT'S OK BABY RHETT!".
He didn't want to hold Rhett at first, but now he asks to (and wants to pick him up and carry him around like a baby doll, so it's tough explaining to him why he can't do that!).
There have definitely been some bumps in the road these past few weeks; we all got sick (virus finally caught us!) after Christmas and we had to spend a few cold days without heat thanks to furnace issues that popped up unexpectedly (thank goodness for space heaters!). Despite that, I've overall really, really been enjoying this time as a new family of four.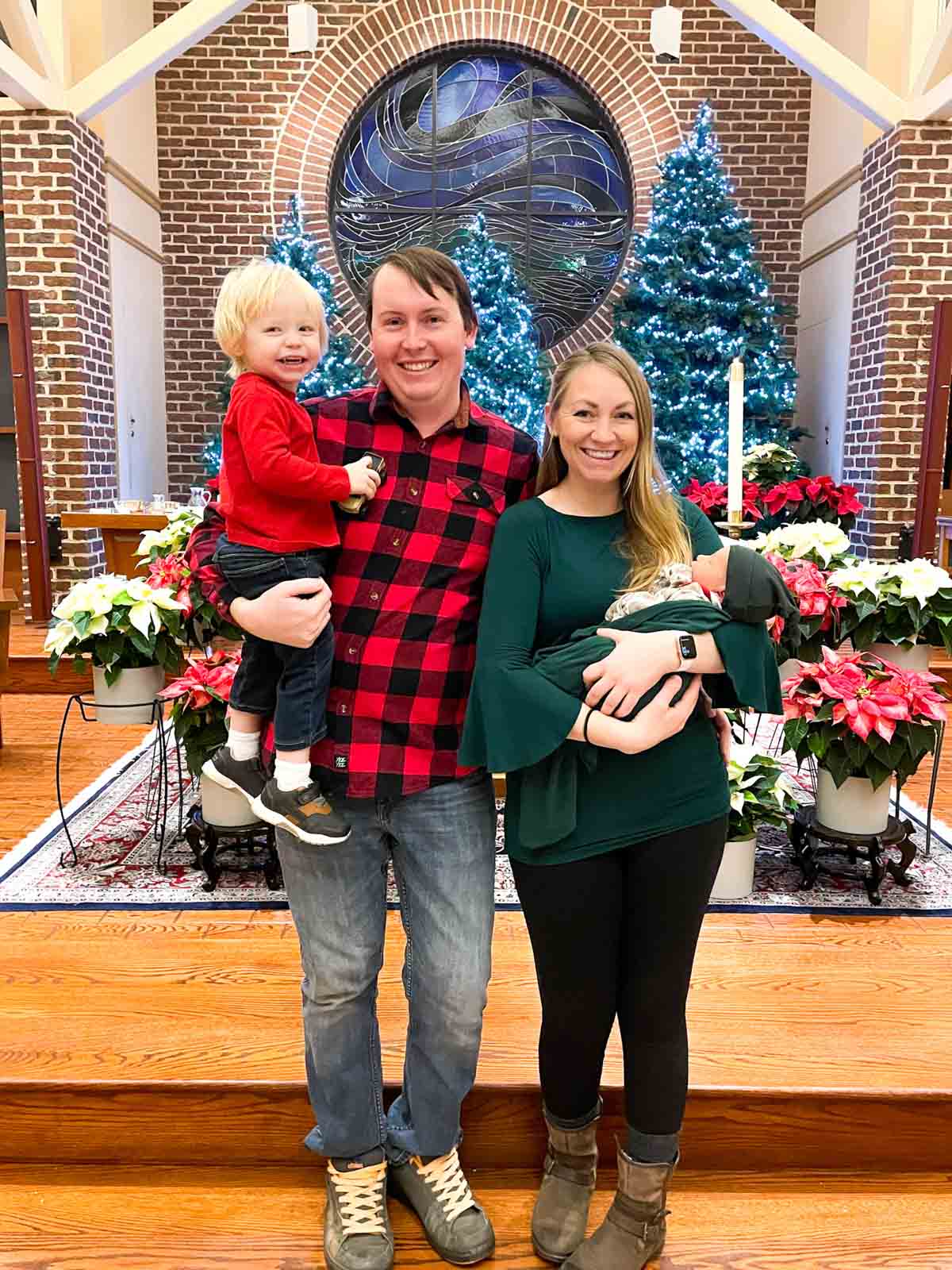 Many of you know I worked really hard all year to be ahead on content, so you've still been seeing new posts publish even though I've been "off". I'm finally jumping back into the kitchen and am so glad to be back.
As always thanks for letting me share these sweet moments with you. For more personal posts, you can also follow me on Instagram where I try to share lots of behind-the-scenes and bits of my life over on my stories. 💜