There's something I've been meaning to tell you…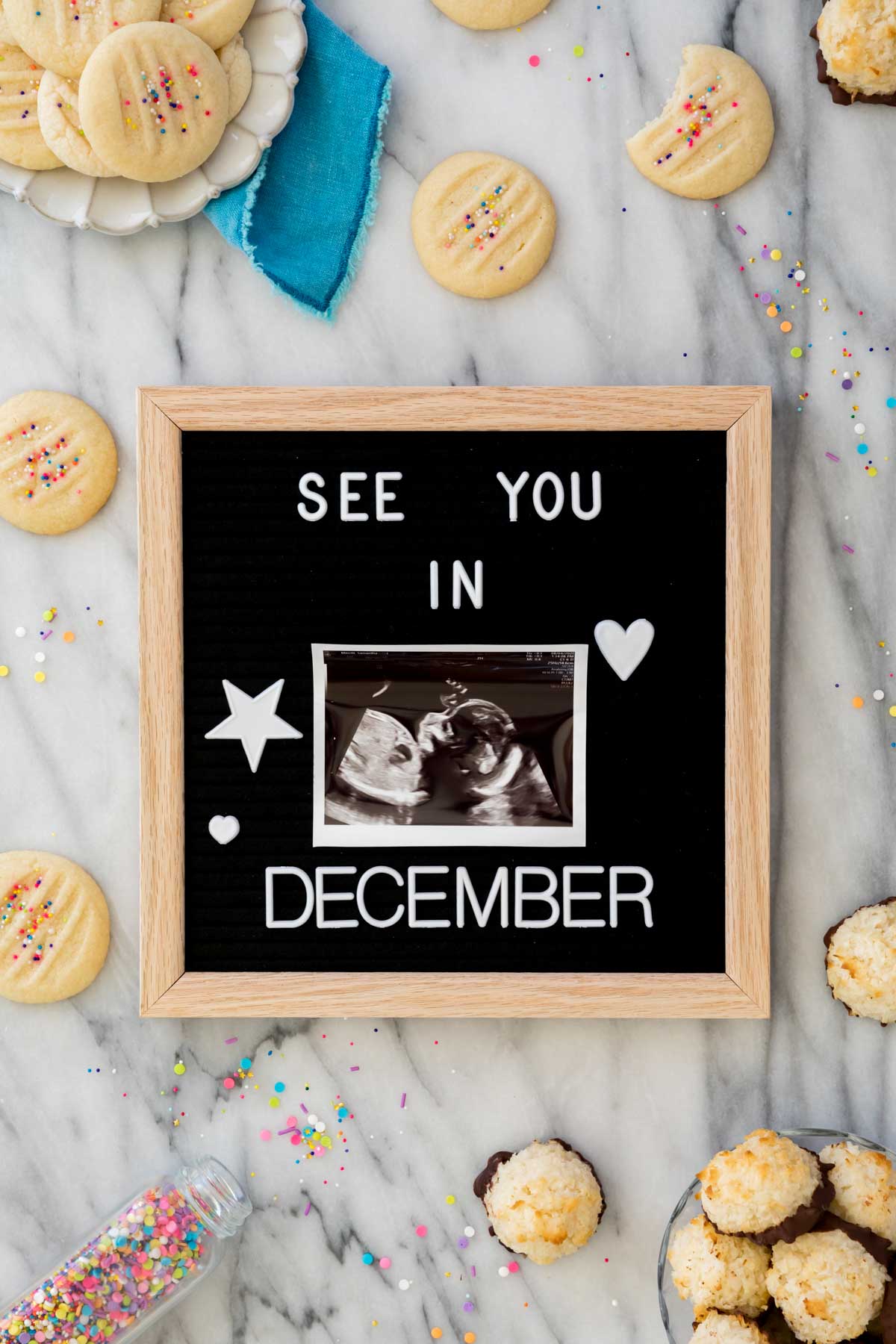 Things are about to get a little bit crazier around here come December!
I'm 23 weeks pregnant! This has not been easy news to keep to myself, especially since I spent weeks 5-15 feeling extremely nauseous and even more extremely tired. Recipe testing and filming videos was hard for a solid ten weeks, and those of you who follow along with my Instagram stories know that I've been filming a lot of videos recently.
Now you also know why I've been filming so much, I've been working hard to get ahead. I'm finally feeling pretty good now and am so grateful for that.
My morning sickness symptoms have pretty much followed the same pattern that they did when I was pregnant with Luke, which perhaps makes sense considering…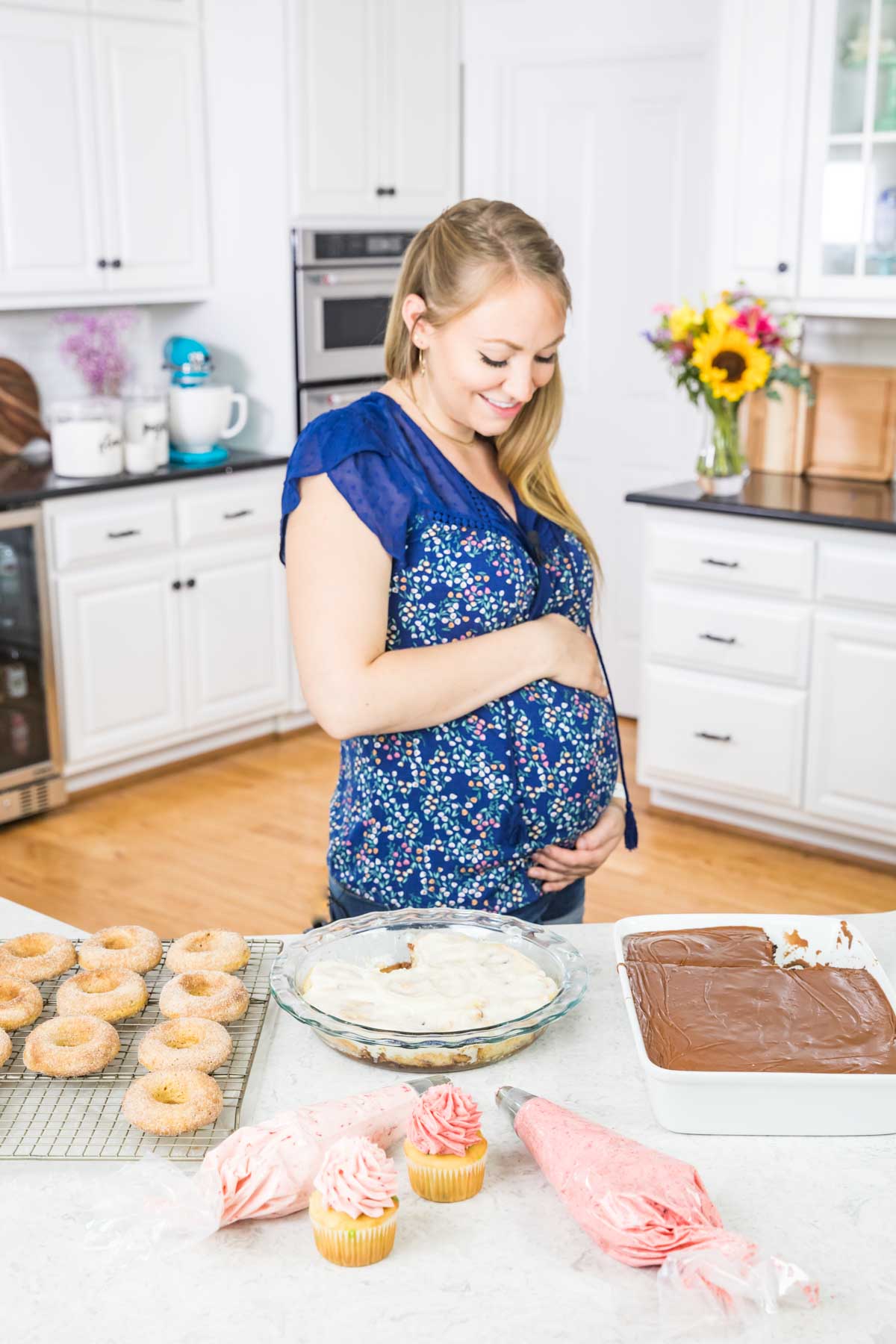 We're having another boy! Another sweet baby boy.
Honestly, once again I was somehow surprised when they told us during the ultrasound that we were having a boy. I don't know why, but somehow I always imagined I'd have girls and not boys. I had 4 sisters and only one brother and just expected I'd always largely be surrounded by girls, I guess?
Clearly I was wrong, but I'm so, so grateful and blessed to be having baby boy #2 and am glad that Luke will have a brother 💙
Speaking of Luke, well let's just say he has no idea what's coming for him 😂.
I think he's tired of me trying to explain the concept to him, and now when I bring up the baby he says "No baby! No!", so while that's not exactly what I want to hear, I'm hoping it's not his true sentiment!
I'm very eager to see how he reacts to having a little brother, but right now he just doesn't really understand. My sister is due to have her own baby boy any day now, and I think seeing how he is around his cousin will be a good clue.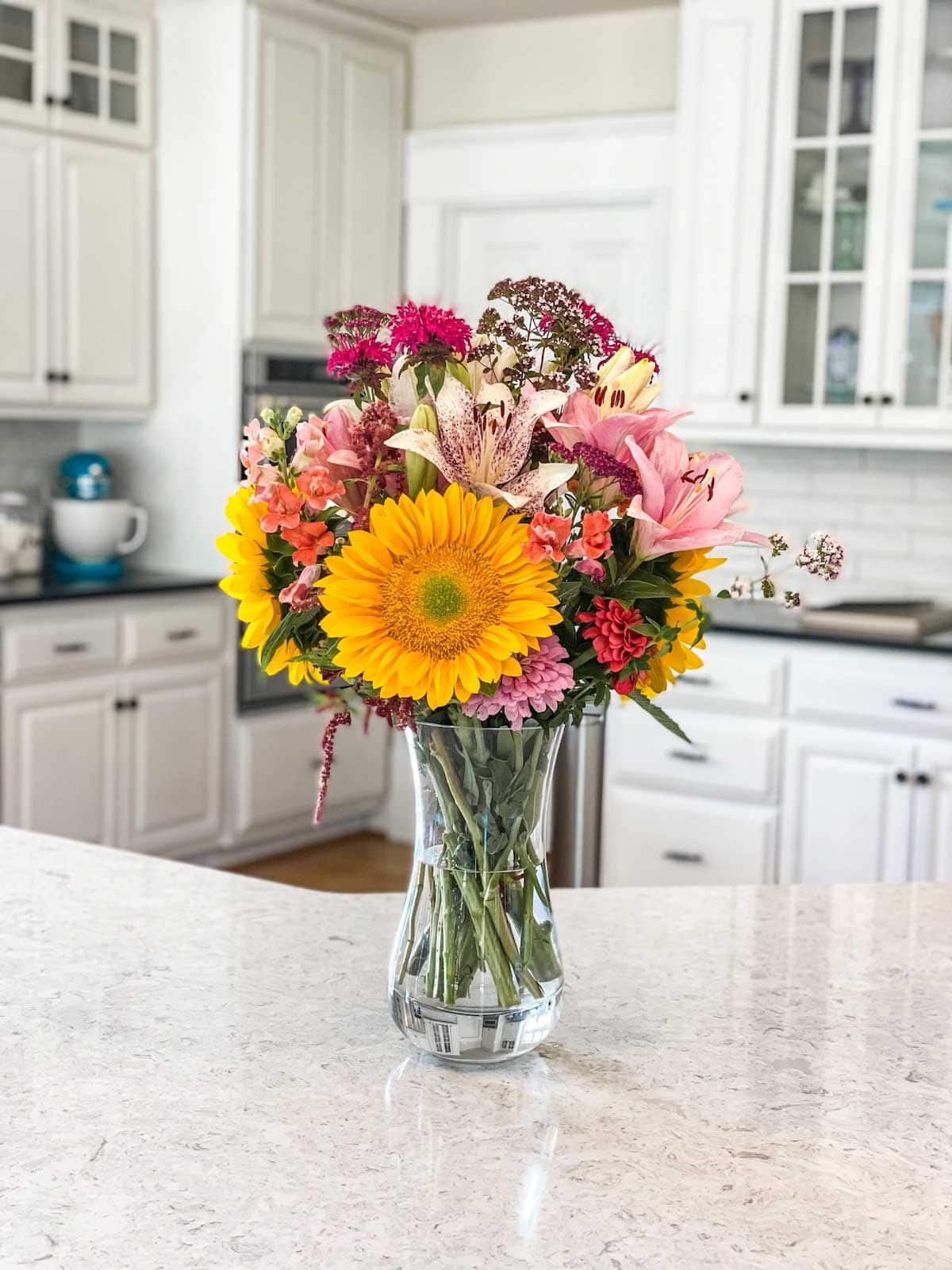 In addition to my family growing, Sugar Spun Run is growing, too. Or rather, it has been growing behind the scenes for a little bit now.
I've had to come to terms with the fact that I can't do it all by myself. Not if I want to keep up the same extremely obsessive standards that I do for my recipes (and I do!), not with all of the social media, and not as I now create videos for every new recipe post (do you subscribe to my YouTube channel? We're getting close to 100,000 subscribers!).
So, I've brought on help! Help with video editing, juggling social media, and the behind-the-scenes work of running a blog. Help that I'd like to introduce you to, but haven't asked permission to do so yet, so you'll have to wait for that.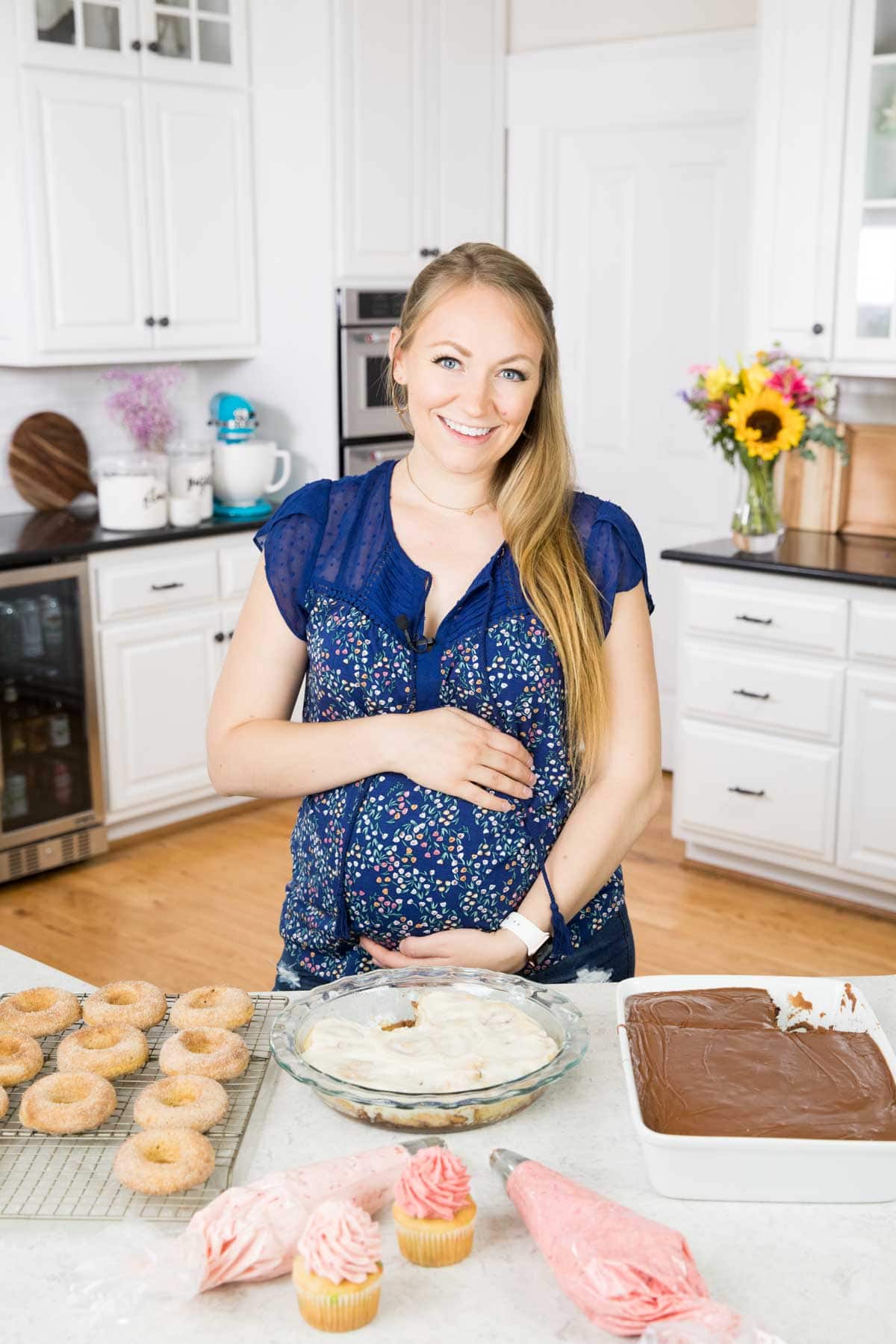 Baby #2 is going to be born in the midst of holiday baking season. This is by far my busiest time of year, so having help will allow me to continue to answer all of your comments and questions and continue to keep publishing the same carefully tested recipes (I will always do all of my own recipe development, recipe testing and photography, among other things, nothing about that is changing!) at the rate that I do now.
Things are definitely crazy here right now as I'm working what feels like nonstop to make sure recipes are prepared and everything is in place for the mini "maternity leave" I plan to take when the baby gets here.
Thanks for sticking with me through a non-recipe post (new recipe coming Thursday!), and I hope to be sharing more behind-the-scenes posts like these before baby 2 arrives (and of course I'm always sharing life snippets over on my Instagram stories!). 💜
Related Posts