Need gift ideas for the baker in your life? Or maybe you just need some new idea to add to your own wish list? Here's my list of must-have kitchen tools, gadgets, and fun splurge-worthy gifts for every home baker!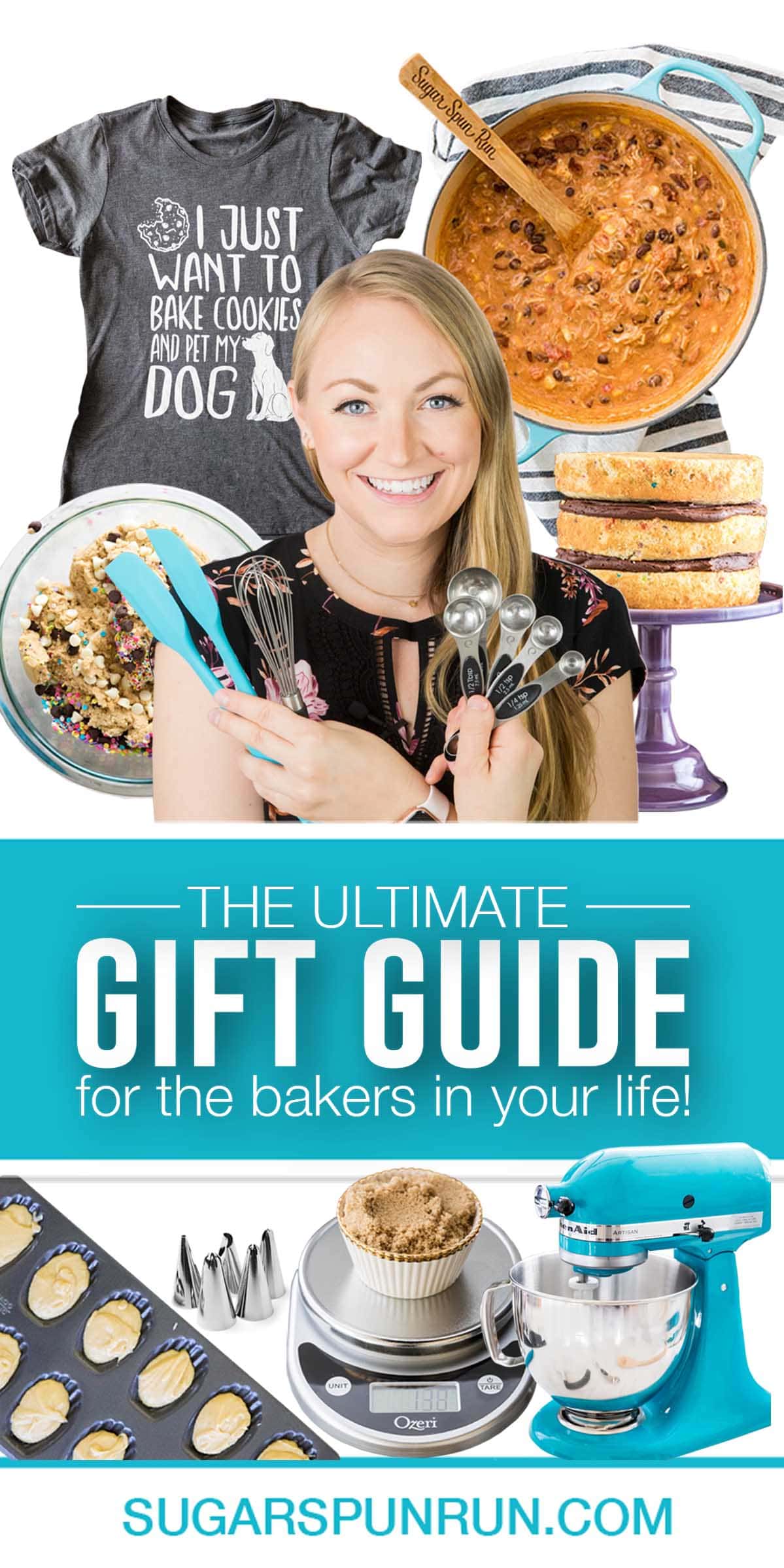 Happy Cyber Monday! Are you tackling everyone on your Christmas list today? I couldn't think of a better time to share a few of my favorite gift ideas (so hopefully you can snag a sale!).
I've listed favorite gifts straight from my own kitchen. Most of these links (but not all) are affiliate links to Amazon, meaning that I earn from qualifying purchases. I think you're sure to find something here to buy the baker in your life, or maybe just grab it for yourself (especially if it happens to be on sale today!).
A KitchenAid Mixer
Here's the one I recommend: Artisan 5qt KitchenAid.
Getting the obvious out of the way first! OK, I know this is a splurge for sure, and it's definitely the highest-ticket item on my list… But this is one tool every serious baker should have in their own kitchen. And they come in so many beautiful colors (I also have the beautiful "Bordeaux" color!
Pictured above is my beloved KitchenAid Mixer in "Ocean Drive". If you watch my YouTube videos you may also know it as "the Lonely Mixer" 😂, and while I don't often use it on video I use it to test nearly all of my recipes. This mixer is a workhorse and mine has handled thousands of batches of thick cookie dough, big batches of cake batter, and sticky bread dough without skipping a beat. It's a champ and I believe this mixer is unparalleled in quality.
If this is just too much of a splurge, I also recommend KitchenAid's colorful hand mixers. I use my "Crystal Blue" one in so many of my videos.
Piping Tips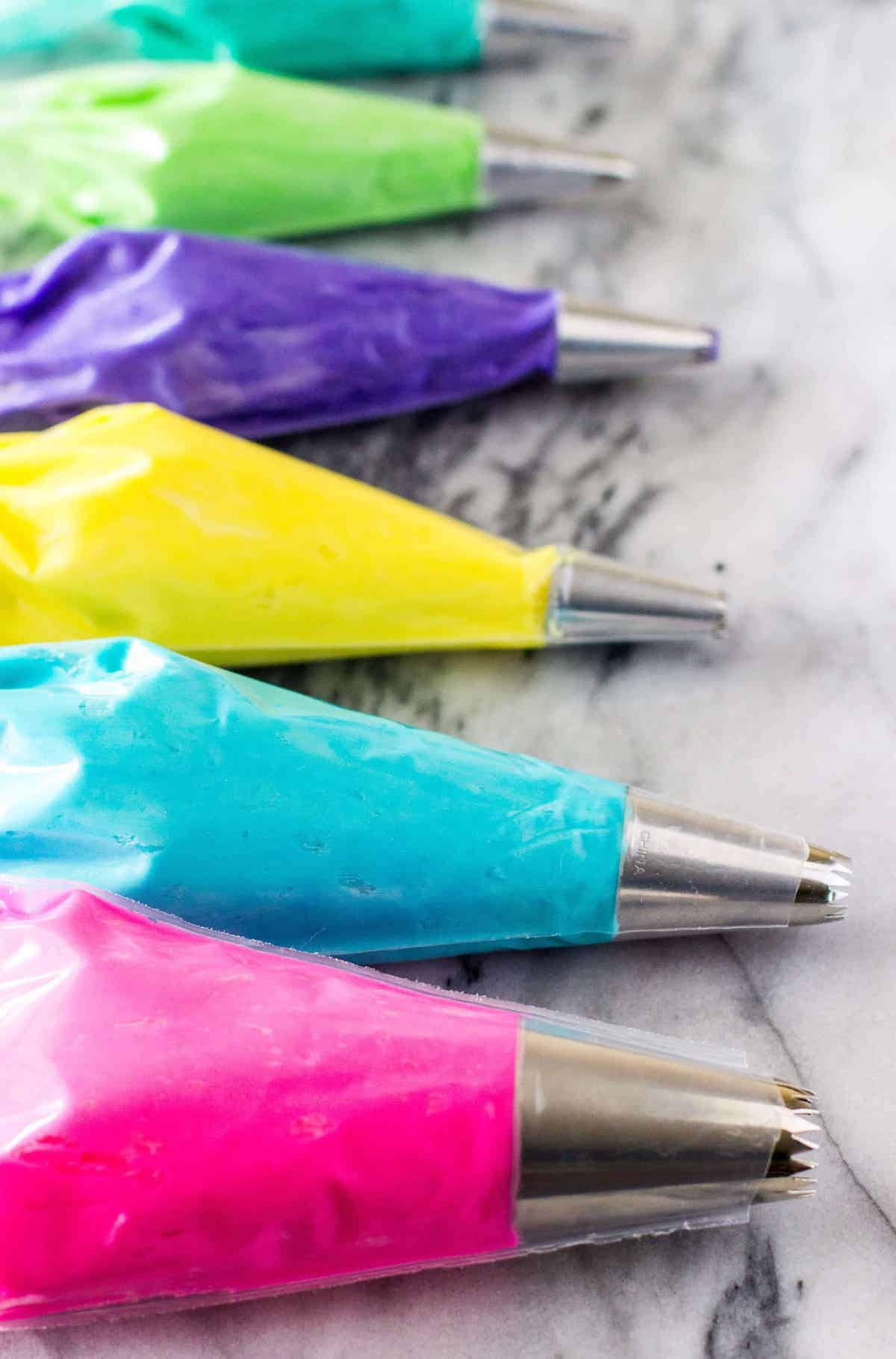 Here are the tips I use:
This Wilton set has so many different decorating tips, great for decorating sugar cookies with royal icing! And it's on sale today!
This set of Ateco large piping tips is perfect for effortlessly piping beautiful swirls of frosting.
I also highly recommend the Ateco 848 tip, if you're only going to buy one tip, make it this one! I use it for almost all of my cakes and cupcakes and even my meringues! It makes even the most novice cupcake decorator seem like a pro.
Glass Mixing Bowls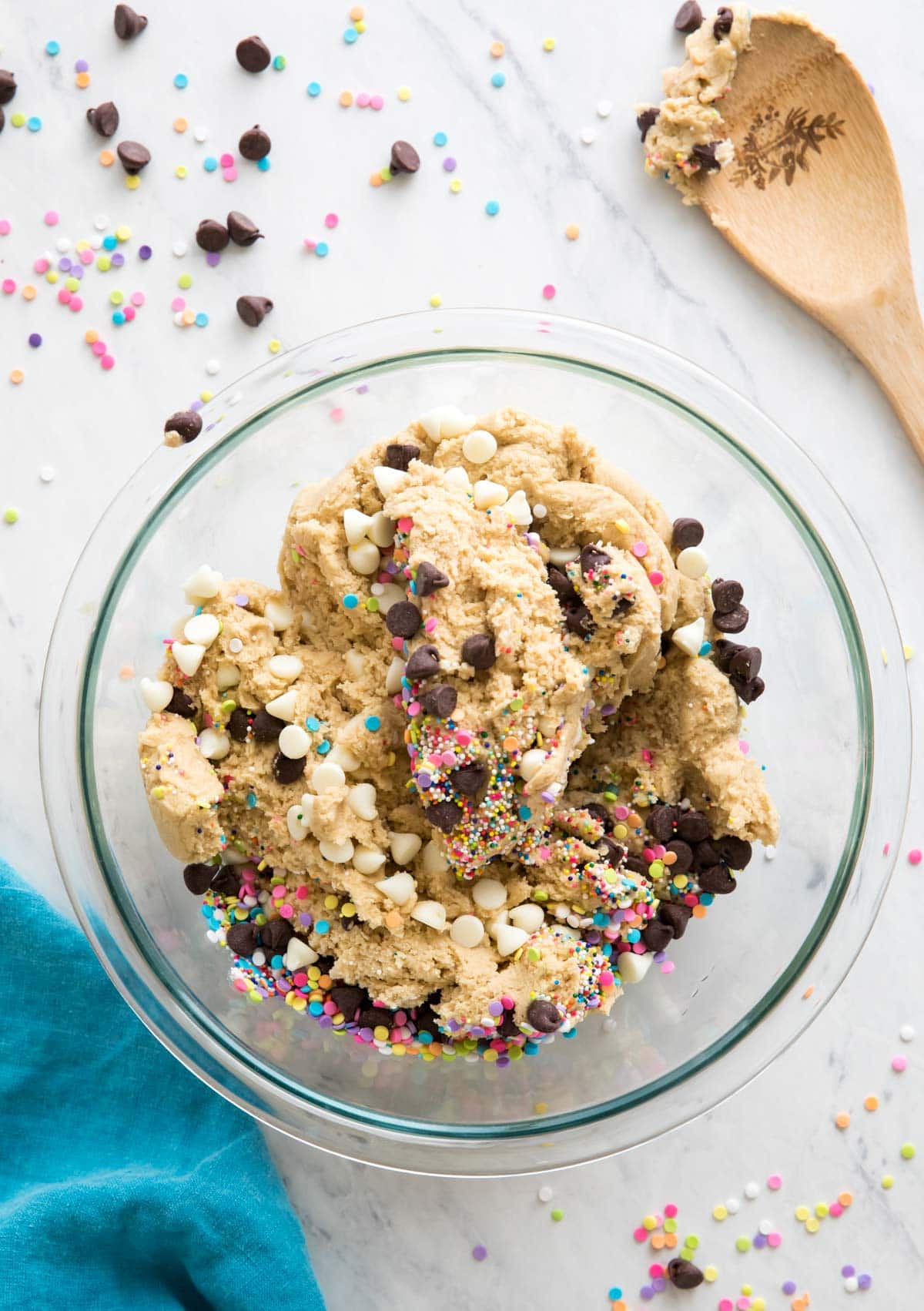 Here are the ones I use: Set of 3 Pyrex mixing bowls and Anchor hocking mixing bowls.
So simple but so necessary. I own four sets of these glass mixing bowls myself! They've been used in nearly every one of my videos, they're the perfect size for whipping up a batch of cookie dough, and they're priced really well!
A Kitchen Scale
Here's the one I use: Ozeri Kitchen Scale
If you've been following the blog, most likely you know how critical a good kitchen scale is. It's the best way to level up your baking game and, I can't stress this enough, every serious baker should own one.
They're critical for measuring your flour properly (or any ingredients, for that matter) and if you have any questions just see my post on how to use a kitchen scale.
Linked above is the exact scale I use. It's accurate, the batteries last forever, and its price is comparable to that of a set of stainless steel measuring cups (which you'll never need again after you buy one of these!).
A Good Candy Thermometer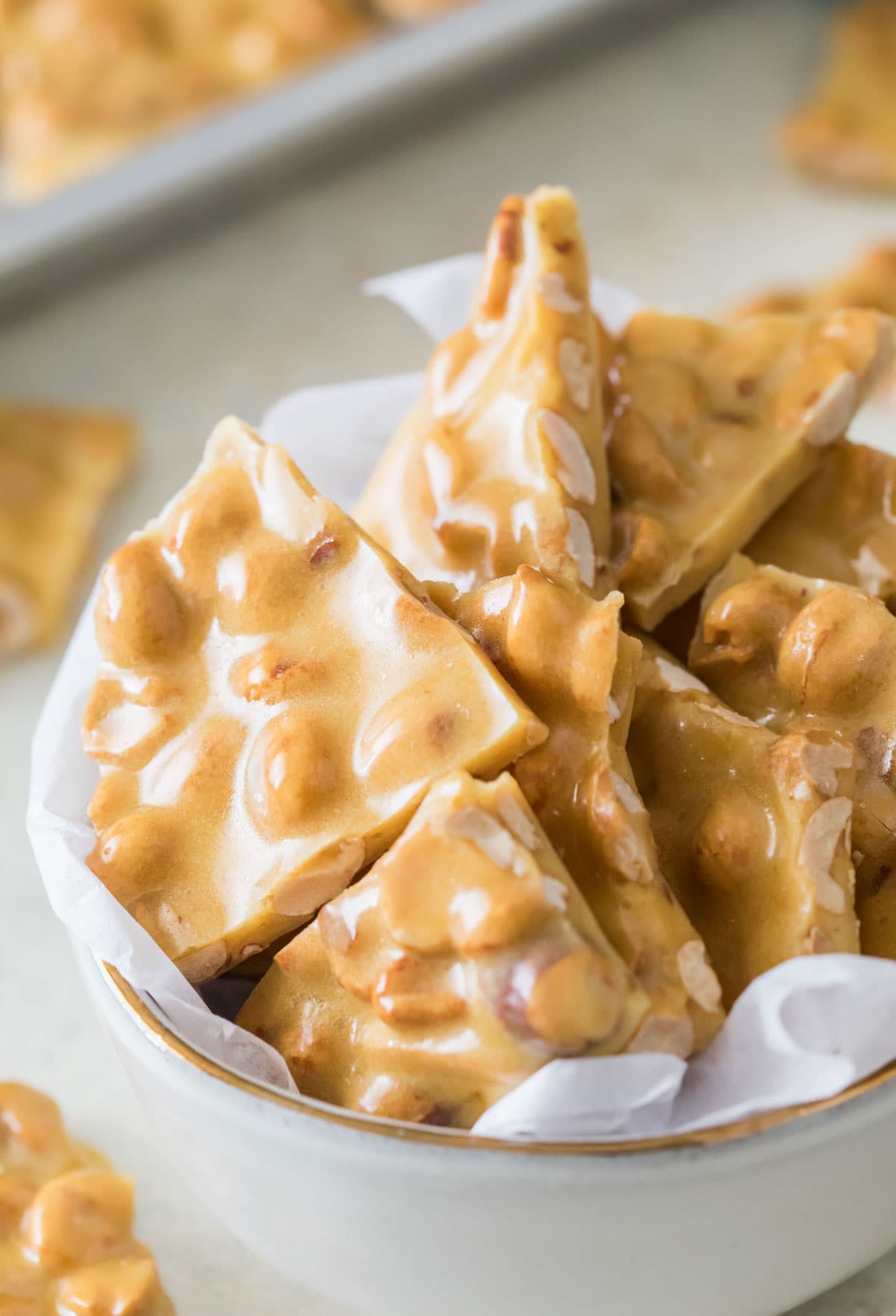 Here's the one I use: Digital candy thermometer
For those of you with a serious sweet tooth who are ready to hone your advanced confectionary skills, a good, reliable candy thermometer is an absolute necessity. Just being off by a few degrees can ruin an entire batch of candy! For perfect results every time, you need an easy-to-read digital thermometer.
This is the same candy thermometer that I use to make my favorite candies like toffee, peanut butter fudge, and the peanut brittle pictured above (which all make good gifts on their own, honestly!).
A Good Cast Iron Pot or Skillet
Here's the one I use: Le Creuset Dutch Oven in Caribbean Blue
This is another splurge for the serious home chef, and like the KitchenAid it's available in many gorgeous colors. Mine is "Caribbean Blue" but there are a few other colors I have my eye on, like their "Blue Bell Purple".
I also own and love this 4qt Staub. It's a wonderful gift (still a splurge) and perfect for making caramel or baking sourdough bread!
Not ready for the splurge? I get it, and my husband will be the first to tell you that Le Creuset is… overpriced (but… the colors!!!). Lodge makes some great and much more cost-effective enameled Dutch ovens as well (also on sale today!). My non-enameled cast iron cookware is all made by Lodge.
A Madeleine Pan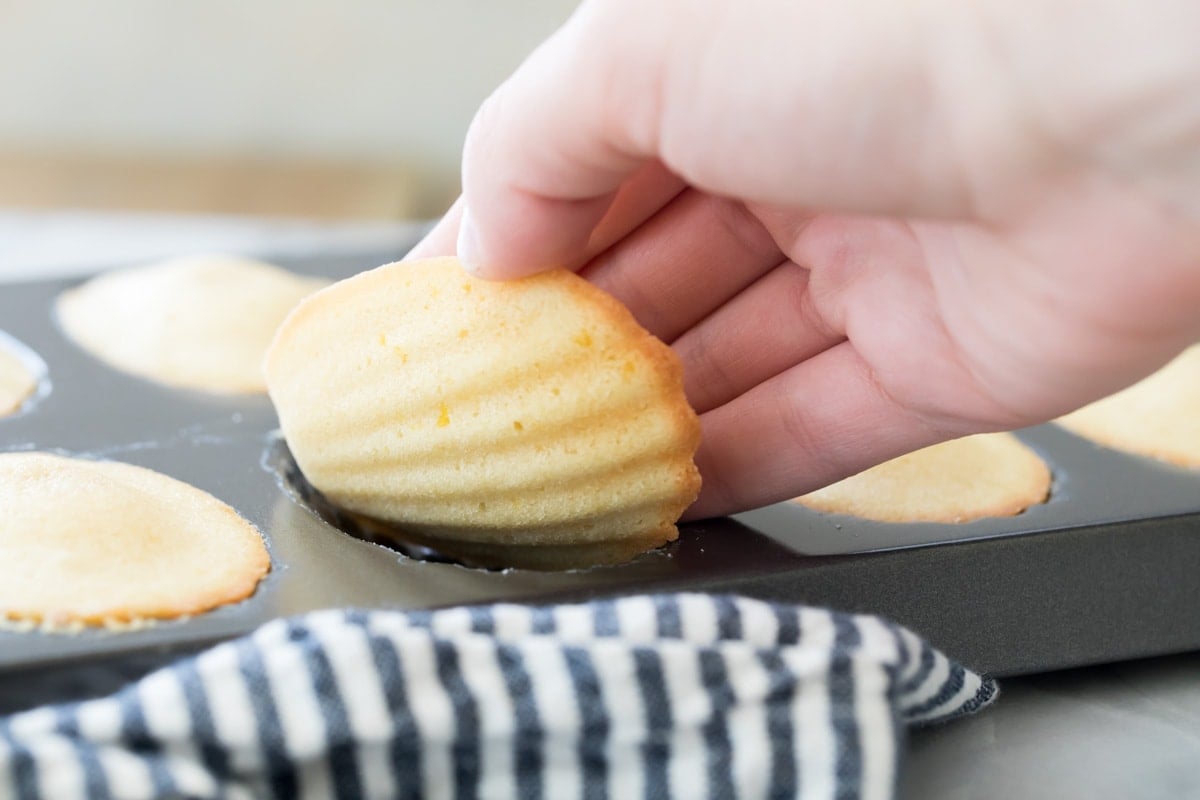 I own and use both of these: 12 cup Madeleine pan and USA 16-cup Madeleine pan.
Every baker should have the tools to make the perfect batch of light, buttery, perfect madeleines. This is a well-made, sturdy (it won't pop/warp in the oven!) non-stick pan.
Psst: Even though it's nonstick I still brush my molds before baking, but this tray cleanup is always a breeze.
Cute, Practical Kitchen Utensils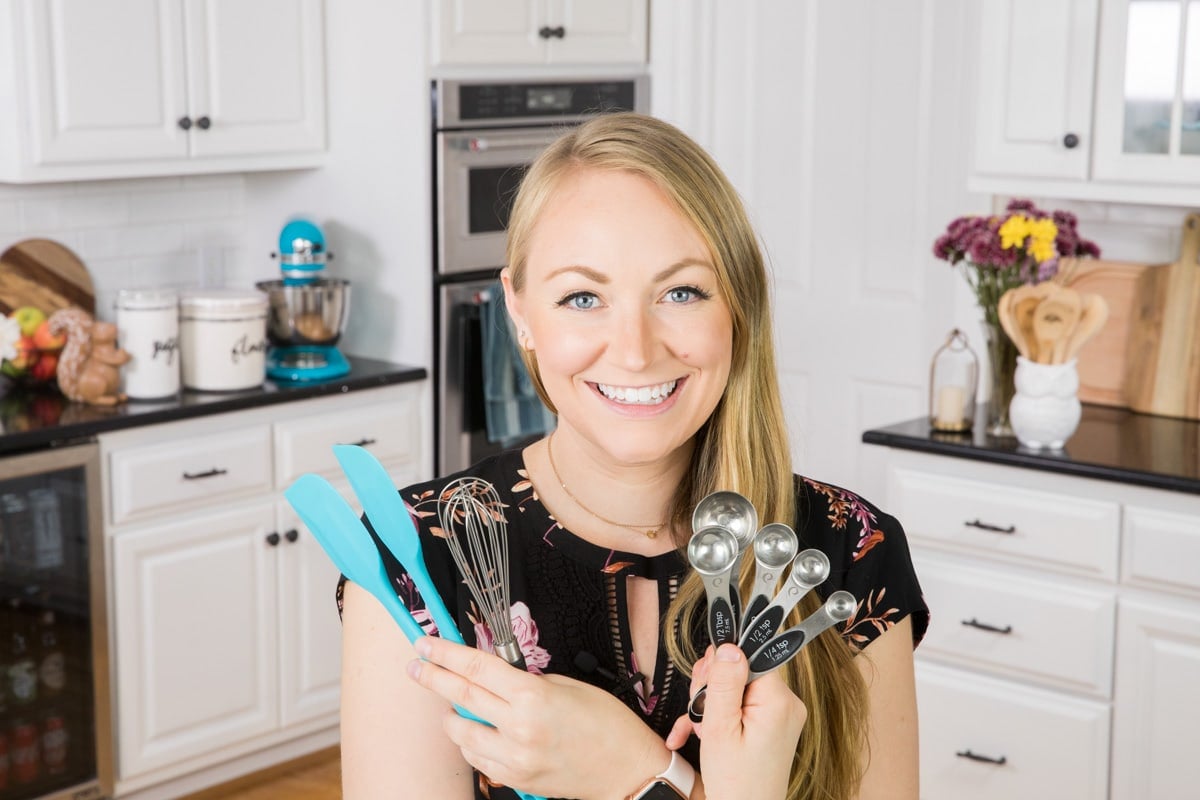 My picks:
For the Baker/Dog Lover!
Here's mine: I just want to bake cookies and pet my dog t-shirt
I know this isn't necessarily for everyone (sorry cat lovers!), but I am all. about. this. T-shirt.
Sugar Spun Merch!
Not a dog person? Grab yourself a Sugar Spun Run apron instead, or check out some of the other merchandise in my shop!
A Beautiful Glass Cake Stand
Here's mine: Mosser 10″ glass cake stand in "Eggplant"
Is there any better way to show off a beautifully decorated layer cake than on a glossy, jewel-colored glass cake stand?
I own SIX of these Mosser cake stands, each in a different color. They're all stunning, but my favorites are the Eggplant (shown above), Jade, and Robin's Egg Blue (you can see that one on my Funfetti cake recipe).
Other Notable Gifts (Bonus: Made in the USA):
A good set of bakeware. These are solid, sturdy, beautiful, and, as a bonus made in the USA!
A cute, dessert-scented candle. "Suck it Up, Buttercup" from Milk Barn Candles is my favorite, it makes the house smell amazing even on days when you're not baking. Locally made in Maryland! For a non-toxic candle option, check out another local favorite of mine, Fig & Fire.
Mosser glass mixing bowls. These come in all the same beautiful colors as the cake stands I shared above and are also made in the USA! They're certainly a splurge and not my every day mixing bowls, but they're beautiful and make a sweet gift!
A quality cutting board — that doubles as a charcuterie board. Another splurge, this cutting board is a work of art that I love to display in my kitchen. Also made in USA! While this may be more for the chef than the baker, I use mine all the time for cutting cinnamon rolls, mincing chocolate, etc. Use code "SUGARSPUN" for 15% off your first purchase.
Looking for even more ideas? Check out my affiliate shops on Amazon!
Whew, OK, now get to shopping! Who are you shopping for this Cyber Monday, yourself or your loved ones!?