"If you think dogs can't count, try putting three dog biscuits in your pocket and then give him only two of them" –Phil Pastoret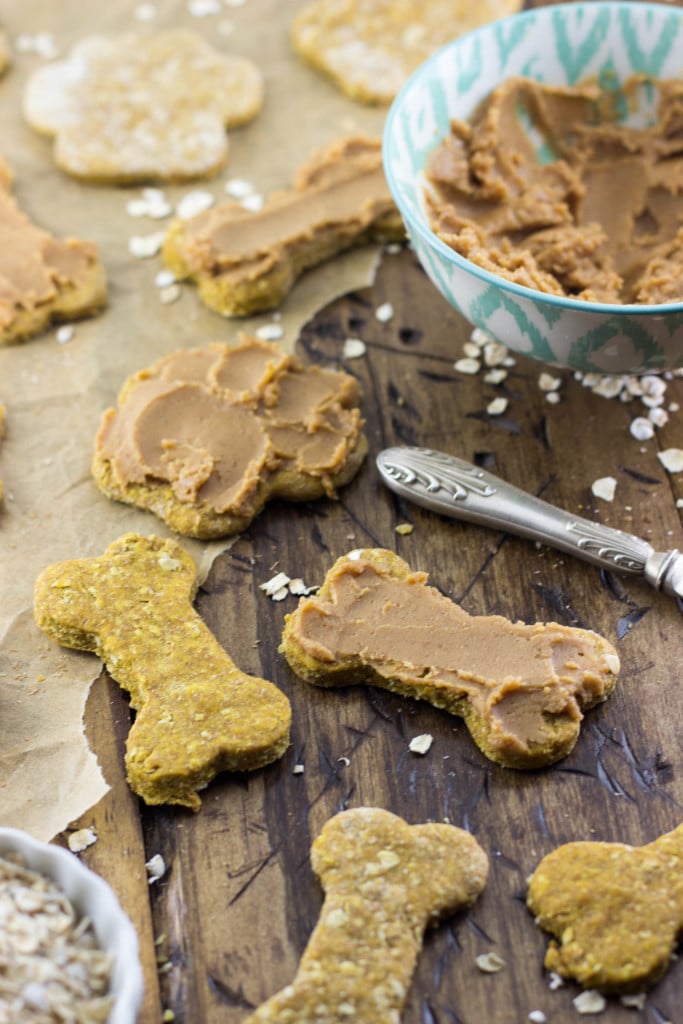 When my husband (then fiance) and I began hunting for our first home together, there was one thing I was even more excited about than the prospect of owning my first home–owning my first dog.
My husband has a dog (a sweet, sensitive and relentlessly loyal mixed breed who deserves a post all to herself) and my family has always had dogs, but I've never had my own. Despite the fact that some of them were dubbed "family dogs", they were my mom's dogs to the core–unflinchingly devoted to her, tolerating us children with tail wags and sloppy kisses but holding us in all the same esteem as they would a litter-mate.
So, with each potential new-home walk-through I thrilled in the delight of what it might be like to have my own dog there. Houses on busy streets where a dog might accidentally meander into traffic, houses with too-small backyards, or nowhere to go for walks, were nixed from the list without a second thought.
We found a home that met our criteria and moved in immediately after the honeymoon. Barely two months later, just before Christmas, I brought home (Princess) Leia.
She was a small, flop-eared bundle of black fur when I brought her home, the last-born of eleven puppies, so tiny that I worried constantly about tripping over her or taking my eyes off of her for longer than a heartbeat. When she would curl herself around my feet as I stood at my counter over my KitchenAid I could relax knowing exactly where she was, and could do my baking without worrying about her making a mess on the only piece of carpet in our home or chewing something electrical.
Now, 70 lbs later, she still wedges herself between my feet and the counter as I bake, an inconvenience I can't bring myself to correct as she rarely begs (though each time I crack an egg her ears perk with hope that perhaps I don't need the whole thing and a white or yolk might make its way into her food bowl).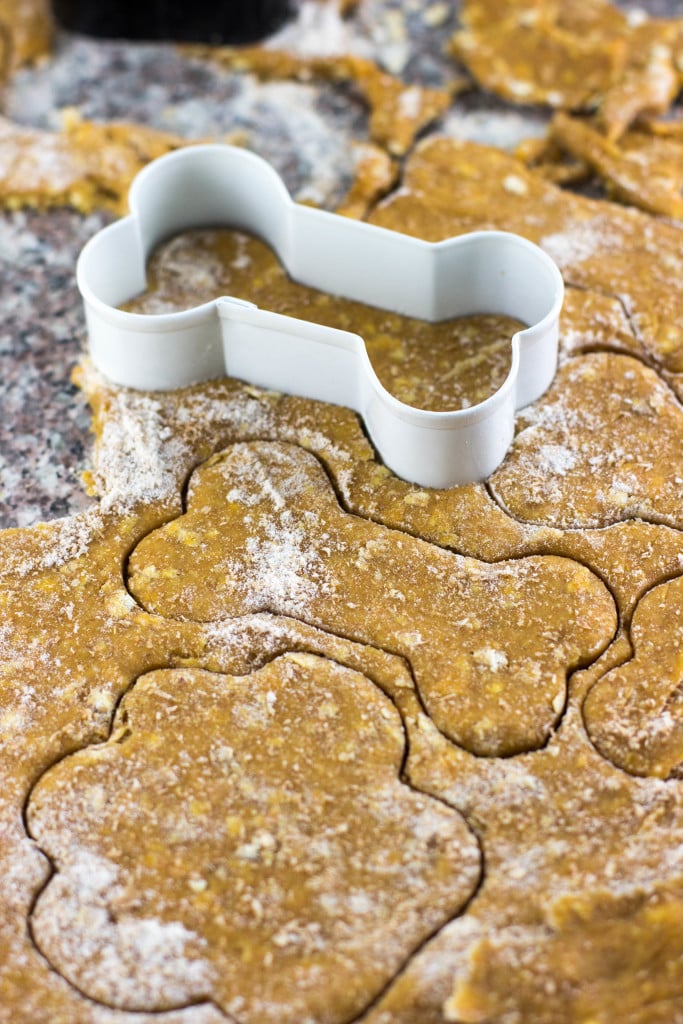 I couldn't let her birthday pass without comment or commemoration, and so this weekend was spent making a recipe specifically for her–easy cookies made with dog friendly ingredients (you should always check with your vet first, and be mindful of any allergies your pet may have, such as an allergy to wheat).
They are not difficult to make with only 5 basic ingredients and an optional, easy peanut butter frosting. After letting Leia taste-test a cookie from the first batch to make sure she approved, she wouldn't leave me alone, trotting behind me and whining loudly for another as I snapped pictures. Stamp of approval granted.
Leia enjoyed her dog cookies, but I can't guarantee the same result in your human companions. My mother remarked that they were "a bit dry" after a significant misunderstanding and a regrettably large bite. Fortunately all ingredients used are human-grade and safe, so if you feel inclined to sample them yourself I won't judge you, but I'm not interested.
Homemade Dog Cookies
Be aware of any allergies your dog may have before feeding, it can't hurt to check with a vet first!
Print
Pin
Rate
Ingredients
½

cup

canned pumpkin

½

cup

creamy natural peanut butter

MAKE SURE IT DOES NOT CONTAIN XYLITOL (I haven't seen a natural peanut butter that does but always check!), WHICH IS POISONOUS TO DOGS AND WOULD BE LISTED IN THE INGREDIENTS

2

eggs

1 ½

cup

whole wheat flour

1

cup

oats
Frosting
½

cup

natural peanut butter

2 ½

tsp

whole wheat flour

1

Tbsp

water
Instructions
Preheat oven to 350F and line a cookie sheet with parchment paper

In KitchenAid or with electric mixer, beat together pumpkin, peanut butter, and eggs until combined.

Gradually add in whole wheat flour, and then oats.

Transfer dough to well-floured countertop or surface and dust with additional flour.

Knead gently/as needed until it forms a cohesive ball.

Use a rolling pin to roll dough out to ¼" thickness (if dough seems too sticky to roll, dust with more flour) and use a cookie cutter to cut into shapes (be sure to collect the scraps between the shapes and form them into a ball and re-roll out to cut into more cookies).

Use a spatula to transfer cookies to baking sheet and bake on 350F for 20-24 minutes.

Allow cookies to cool completely before serving or frosting.
Frosting
In microwave, warm ½ cup peanut butter for 15 seconds (until it can be easily stirred).

Add water and stir well.

Add flour and stir.

While the "icing" is still warm, spread over cooled cookies. Re-heat for another 10 seconds if it becomes too difficult to spread.

The frosting will harden a bit as allowed to sit, but can be served to your dog at any time.
Nutritional information is based on third-party calculations and should be considered an estimate only. Actual nutritional content will vary based upon brands used, measuring methods, cooking method, portion sizes, and more.
"Dogs are not our whole life, but they make our lives whole." –Roger Caras